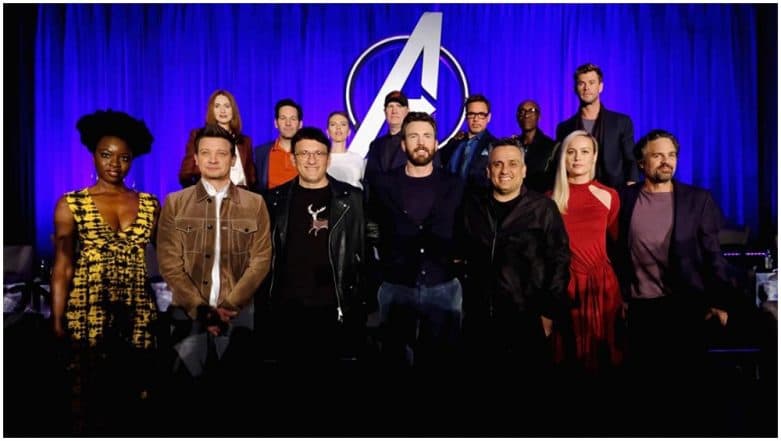 Breather, dear Marvel fans, this is the shred of hope that you are getting from the Marvel movies. Avengers: Endgame was like the ultimate film and like conclusion of all the 22 films from the universe. The flick saw many heart breaking deaths and the fans could not really digest it. The fans left the theatres after crying buckets of tears. Much loved characters like Iron Man, Black Widow, Gamora, Loki, Vision were shown dead in the film. However, now the latest reports claim that a certain phase four of the Marvel franchise might just bring back to life! Avengers: Endgame Stars Chris Evans, Tom Holland Share Fun BTS Videos From the Final Scene, Mark Ruffalo Says, "We're Filming A Wedding, They Said"!.
Directors Anthony and Joe Russo did confirm that there will be no such things as resurrection here. But then there is also a scope of that now, especially after the petition of the fans. We don't know how strongly this new twist in the tale will be executed but for now, we are just hoping that it turns out to be true.
Earlier, Robert Downey Jr aka Tony Stark aka Iron Man wrote, "Part of the journey is the end. What am I even tripping for? Everything is going to work out exactly the way it is supposed to. I Love You 3000." On the other hand, Captain America Steve Rogers aka Chris Evans wrote, "Well, after I put the stones back, I thought maybe I'll try some of that Tony was telling me to get."These notes hardly lets us believe the resurrection of these characters in the upcoming phase. But then again, never say never!