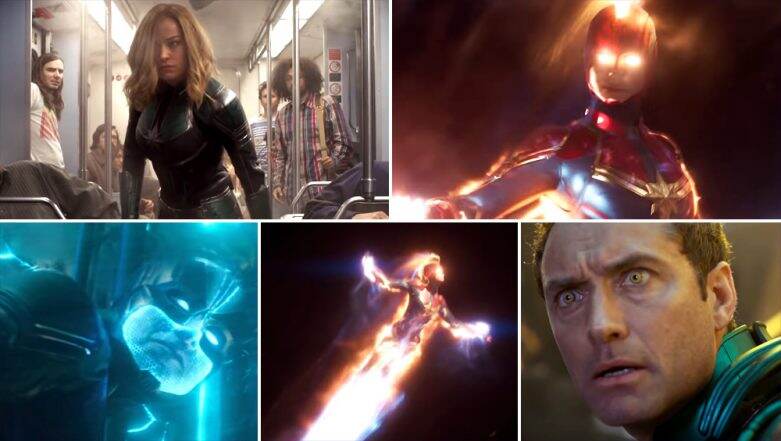 Try to keep up with the new Captain Marvel Super Bowl teaser. Brie Larson as Captain Marvel is once again kicking some butt and doing it in style. During the Super Bowl game of this year, Marvel took the shots by releasing not one but two teaser trailers of their upcoming films, Captain Marvel and Avengers: Endgame. While you've probably hopped onto the Endgame frenzy, don't miss out the Captain Marvel teaser that has been revealed!
Considering how the film has already released a few trailers and promos and clips, it has managed to stir the fans and audience. However, here's another footage that gives a glimpse of the kind of action Carol Danvers is going to engage herself in as some intergalactic dudes try to sabotage the sustenance of earth. She is accompanied by Nick Fury, Air Force pilot Maria Rambeau and Starforce commander Mar-Vell are there to watch her back. The best part about the teaser is the dialogue by Danvers (Captain Marvel) where she says, "Higher, Further, Faster, Baby!"
Directed by Anna Boden and Ryan Fleck, the film stars Samuel L. Jackson, Lashana Lynch, Jude Law, Ben Mendelsohn, Gemma Chan and Annette Bening. Set to release on March 8, the film comes on the heels of Avengers: Infinity War, which ended with Thanos snapping half the universe into oblivion. There are fan theories that state that the upcoming Avengers: Endgame film will have Captain Marvel join forces with the Avengers as they all either face Thanos or someone bigger and more dangerous!