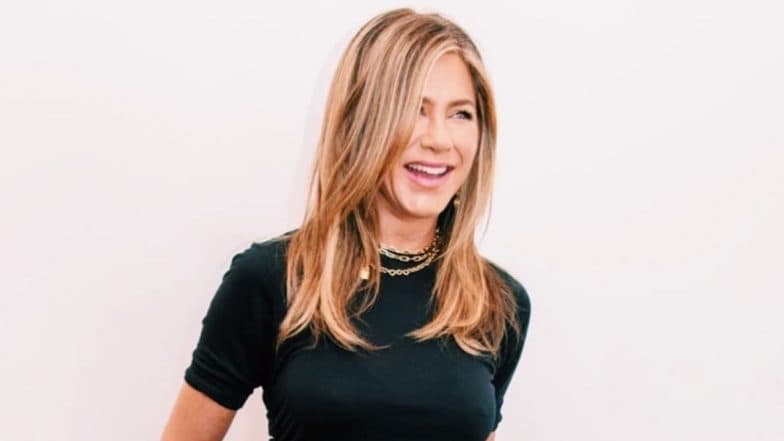 Jennifer Aniston likes to stick to her idea of the style and does so with a lot of ease. For the longest time, the actress has been very clear about how she prefers to keep things as classic as possible. Expressing how going outside her classic consistency makes her uncomfortable, she revealed to InStyle magazine how she sticks to certain styles. Like we mentioned earlier, the timeless beauty likes to channel her impressive style by making use of the most basic ensembles. She may have rocked several looks from the 1960s and 1970s for the magazine's photo shoot. But ask her what keeps her cool and comfortable and she has a few essentials. Jennifer Aniston Plays A Muse To Every Mood On The Cover Of InStyle Magazine's Beauty Issue - View Pics!
Speaking about whether she would make a bold change, Aniston stated, "Would I do a bold move like change my hair colour? Sure," she said and further added, "Do I want to? No, I like my hair colour!" Basically, Aniston won't surprise you with eccentric style as she is very old-fashioned when it comes to vogue but she sure makes her looks work perfectly! With that, let's take a look at some of Aniston's go-to wardrobe essentials that, according to her, never go out of style. Check out some excerpts from the interview -
Jennifer Aniston And Ex-Husband Justin Theroux Reunite To Throw A Beautiful Ceremony For Their Late Dog, Dolly - View Pics
Jennifer Aniston for InStyle magazine
Eyeshadow
"Nars, and I'm obsessed with Tom Ford's eyeshadows right now."
Denim
"Levi's, Rag & Bone, and I'm loving the pair of B Sides jeans that I wore for this photoshoot."
Home Essential
"Byredo Burning Rose candle."
Earrings
"Jennifer Meyer hammered gold hoops."
Music at the moment
"Right now, it's Lil Nas X's 'Old Town Road' featuring Billy Ray Cyrus."
Shoe style
"I like a wedge. I'm currently switching between Burberry, Saint Laurent, and my old-school Stuart Weitzmans that I will wear until they are beyond repair."
Luxe Liner
"Jillian Dempsey's Khôl Eyeliner."
Skincare
"Aveeno Daily Moisturizing Lotion."
Favourite co-star
"I'd love to work with Ben Stiller again. Along Came Polly is up there as one of my fondest movie-making experiences."
Aniston has always been very true to her sense of style. You will see her wear whatever makes her feel comfortable. The actress featured in InStyle's beauty issue for October and did talk about what makes her happy in fashion and how she is content with being old-school about her choices.