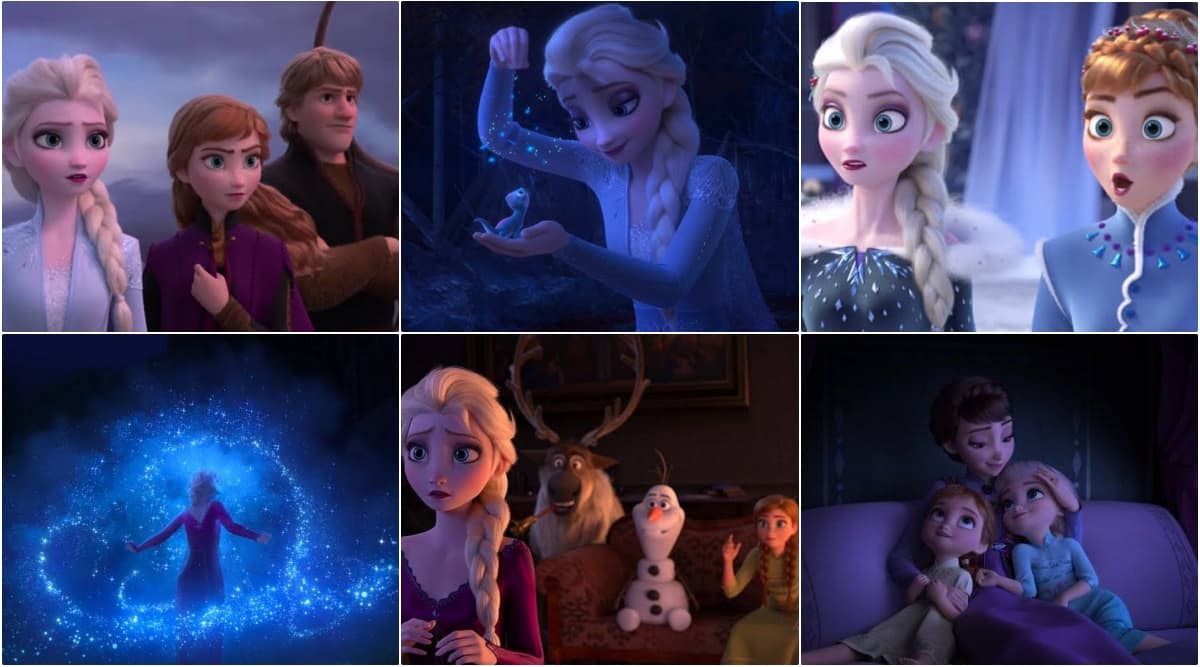 Sisters Elsa and Anna are back with Chris Buck and Jennifer Lee-directed Frozen 2. The film starring Idina Menzel and Kristen Bell as protagonists are all set to go on an adventurous journey in the new instalment, which promises to be full of thrill but dark twists. Disney has roped in real-life sisters and actresses, Priyanka Chopra Jonas and Parineeti Chopra in roles of Elsa and Anna for Frozen 2 Hindi dubbed version. Everything seems hunky-dory till you realise the crazy, crazy online piracy threat the drama-fantasy has been facing, both pre and post-release. Frozen 2 full movie in HD is leaked by TamilRockers for free download. There are also options to watch Frozen 2 film dubbed in Hindi online on illegal websites such as YesMovies, FMovies, 123MovieRulz, Online Movies Watch and more. It is claimed Frozen 2 is available in 1080p HD, 480p, 720p as well as in cam-rip versions. This is worst than Anna getting struck with ice by her sister (well, almost close to)! Pagalpanti Disappoints While Frozen 2 Springs A Surprise At The Box Office On Day 1, As Per Early Estimates.
Frozen 2 is one of the highly anticipated films of the year. And with Priyanka and Parineeti becoming the voice of Elsa and Anna for the Hindi version, one expected the attraction moviegoers in India to increase. Sadly, there seems to be no substitute for the mindset of watching a movie for free online! Yes, the so-called movie buffs prefer watching a film on camrip pirated versions than actually buy a ticket to watch a film in theatres near them. This is why it is not surprising anymore to see a flurry of search terms related to Frozen 2 free download and watch online options. Frozen 2 Movie Review: Idina Menzel And Kristen Bell Bring Back The Cute Camaraderie Of Sisters In This Mystical Sequel.
Frozen 2, Frozen 2 Tamil Dubbed Movie Download in TamilRockers, Frozen 2 Movie Download in TamilRockers, Frozen 2 Full Movie Download in TamilRockers, Frozen 2 Full Movie in Hindi Download 480p, Frozen 2 Full Movie in Hindi Download 720p, Frozen 2 Full Movie Online, Frozen 2 Full Movie in Hindi 2019, Frozen 2 Full Movie Download in English, Frozen 2 Full Movie Watch Online, and more. Well, these are some of the many keywords that is found on search engine platforms like Google, Yahoo, MSN, Bing as well as video streaming sites like YouTube and Dailymotion to get pirated versions or new link of TamilRockers to watch Frozen 2 online. This is sickening.
It is indeed time authorities in-charge look into the matter seriously before such illegal sites eat into the business of new box office releases and hamper the growth of the film industry. After all their success is quoted as a yardstick to measure economic boost in the country.