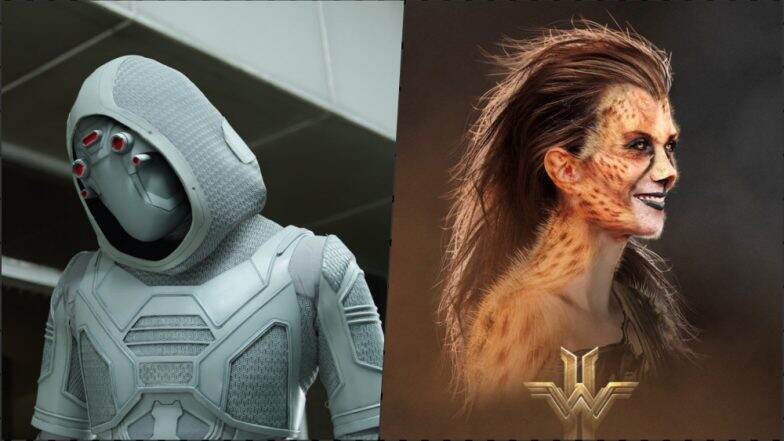 Marvel Cinematic Universe's latest offering Ant-Man and the Wasp has hit the screens worldwide (will release in India on July 13) and fans are loving the partnership shared by the titular pair – Ant-Man (Paul Rudd) and Wasp (Evangeline Lilly) as they take on Ava Starr / Ghost (Hannah John-Kamen). Unlike the previous villain in 2015's Ant-Man, where Darren Cross/Yellowjacket (Corey Stoll) was a scientist obsessed with getting his hands on entomologist, former S.H.I.E.L.D agent and mentor Hank Pym's Ant-Man formula, the new villain is kind of coping to survive. It is Ghost's survival, which is on line and her methods to survive is giving a headache to the superheroes. Right from the time the Ant-Man and the Wasp trailer dropped, we are loving Hannah John-Kamen's Ghost act – she is scary AF as she phases out of objects! Ghost joins the list of powerful female villains given to comic fans by Marvel and DC films, and it boasts of Cate Blanchett's Hela from Thor: Ragnarok (2017) to Kristen Wiig's Barbara Ann Minerva aka Cheetah in upcoming Wonder Woman 1984. Thanos in Avengers: Infinity War, Loki in Thor - 6 Marvel Movie Villains We Totally Love to Hate.
1. Ghost in Ant-Man and the Wasp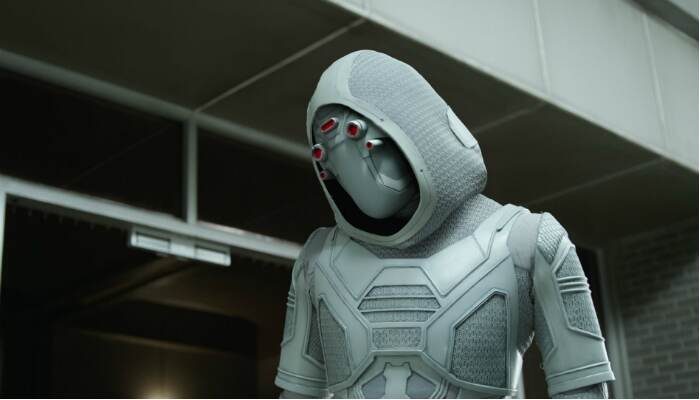 Originally portrayed by a male and as an enemy of Iron Man in the comics, the twentieth film of Marvel Cinematic Universe, Ant-Man and the Wasp introduces Hannah John-Kamen portrays Ava Starr, a female version of the character. She plays a quantumly unstable (molecular instability), which allows her to phase through objects. Though the movie critics have not been quite impressed with the Ghost as a traditional villain because she does not have a 'purpose' behind her villainous act like Thanos in Avengers: Infinity War or Killmonger in Black Panther, Ava Starr / Ghost: Stevens is bound to freak you out with her daunting villainy.
2. Cheetah in Wonder Woman 2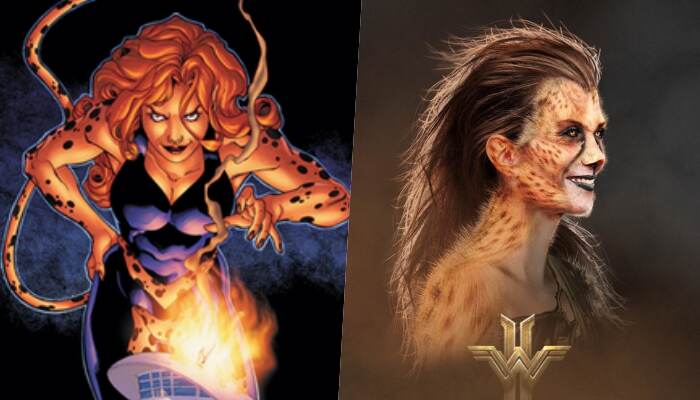 We are excited for this one to light up the silver screen when Wonder Woman 1984 hits theatres next year. After fighting Steppenwolf and his army of Parademons in Justice League, Gal Gadot's Wonder Woman aka Diana Prince will be battling Barbara Ann Minerva aka Cheetah in Wonder Woman 2. American actress Kristen Wiig is playing the antagonist's role, and with every leaked picture or video from the sets, fans' excitement is only increasing. Some of the powers and abilities of Cheetah include enhanced senses, superhuman strength, speed, durability and agility. She also has claws and fans along with animal control to get other wild beasts to follow her instructions. Well, Wonder Woman is going to have one hell of a time battling Cheetah in WW84!
3. Hela in Thor: Ragnarok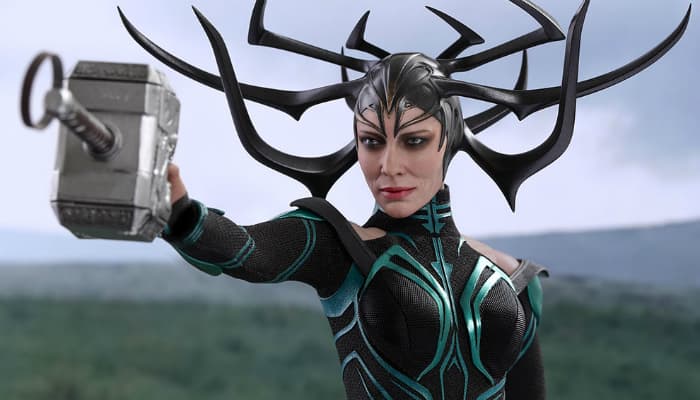 Hela aka the Goddess of Death was the first-born of Odin, unlike, what the King of Asgard had claimed Thor to be his first child. Portrayed by the chameleonic actress Cate Blanchett, Hela was absolutely despicable in Thor: Ragnarok. Words would fall short describing Hela's powers, but, still, if we had to explain her abilities, we would do it by borrowing Loki's dialogue to Thor - "Our sister destroyed your hammer like a piece of glass. She's stronger than both of us, she's stronger than you; you don't stand a chance! Do you understand what I'm saying to you?" Yes, she broke Thor's hammer Mjolnir with her bare hands! This incident should be sufficing.
4. Doctor Poison in Wonder Woman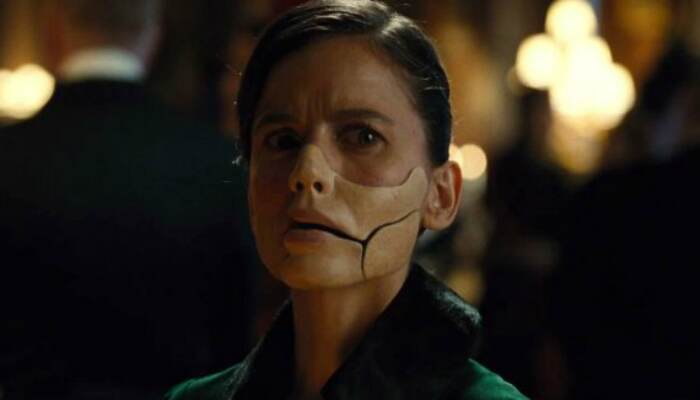 Isabel Maru aka Doctor Poison was no superhuman. She did not boast of any superpower or ability from an alien land, but the lady had a brain, a rotten-vicious yet extremely sharp brain that had the power to destroy the world. In 2017-Wonder Woman film, Gal Gadot's superheroine faced several enemies, from General Erich Ludendorff (Danny Huston) to God of War, Ares (David Thewlis), but it was Elena Anaya's Doctor Poison who sent chills down the spine of viewers. She was a scientist who created such deadly weapons that could wipe off hundreds of thousands of lives in one go. Despite other enemies possessing far greater abilities, it was Doctor Maru who epitomises true villainy in the real world.
5. Ayesha in Guardians of the Galaxy Vol. 2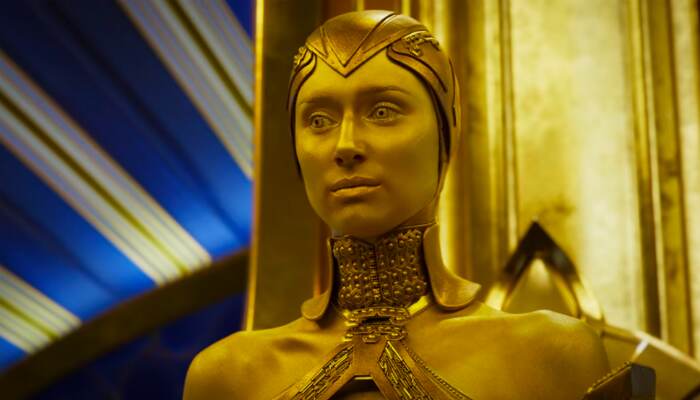 Do not get tricked by the beautiful golden alien who appears in Guardians of the Galaxy Vol. 2 because she means nothing but the end of Star-Lord. Ayesha is the leader of an alien race known as the Sovereign, a genetically engineered race who are "gold and perfect and wanting to be physically and mentally impeccable." Though her CV reflects a list of powers and abilities like manipulating cosmic energy among many, we see Ayesha hiring Ravagers to go after Guardians of the Galaxy than destroy them herself.
Among the other female villainess, Wanda Maximoff aka Scarlet Witch (Elizabeth Olsen) would also have been a great fit had she not mended her ways to become one of the Avengers. However, her hypnosis and telekinesis in the first part of 2015's Avengers: Age of Ultron is worth mentioning among the abominable acts by comics' female villains. So, who is your favourite, like absolute loathsome from the list – Hela, Ghost, Cheetah, Ayesha, Doctor Poison or Wanda or someone else?