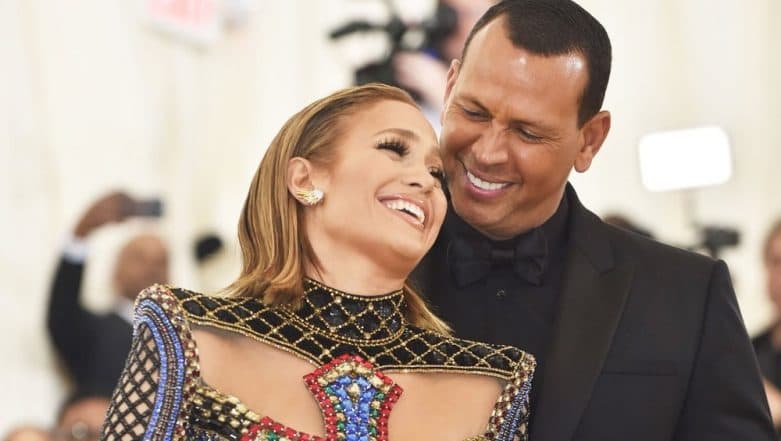 After dating for over two years, former New York Yankees star Alex Rodriguiz finally popped the question to the 49-year-old singer and actress, Jennifer Lopez. And of course, she said yes while flaunting her stunning engagement ring! While the proposal does come across as a big surprise since not even the closest of the couple's pals had a hint, turns out it was Alex's plan alone all along. He wanted to keep the proposal as intimate and surprising as possible. Needless to say, he succeeded!
"Even though this trip to the Bahamas has been planned for a few weeks, friends had no idea that Alex would be popping the question this weekend," a source revealed to E! News and further added, "Alex kept all of the details surrounding his ring shopping and his proposal very private—almost everyone in their inner circle was caught by surprise when Jennifer posted the photo of the ring." Both J-Lo and A-Rod instantly announced their engagement on their respective social media pages while the diva flaunted her diamond engagement ring which stands at an estimated worth of $1 million. Even though he knows that JLo's love don't cost a thing, Rodriguez did catch her off guard.
The proposal *heart emoji*
View this post on Instagram
The source continued, "Jennifer had no idea he was planning on doing it. Alex was very happy he was able to pull it off without her knowing. They've been madly in love since very early on in the relationship and he has made it very clear he wanted to marry her. But she had no idea it was going to happen on this trip." Another source quoted, "Jennifer is head over heels in love with Alex and thinks that he will be an amazing step-father to her children," and added, "Their families couldn't be more supportive of their love and believe that these two are truly soul mates. Alex loves her kids so much and Jennifer loves his kids so much, and the kids all love each other. With two families already blending together so well the marriage will likely only bring everyone even closer if that's possible."
This will be Lopez's fourth time walking down the aisle who shares 10-year-old twins, Max and Emme with former husband Marc Anthony. It is the second time for A-Rod who has two daughters Natasha and Ella from his previous marriage. Not just the recently engaged couple but even their families (by that we mean their kids) are quite close! "Jennifer is happier than she's ever been and is excited to make it official with her children and Alex's children," a second source told E! News. "They are a family unit and this next step is important to all of them. Alex especially felt it was very important to make Jennifer his wife. He wants to go forward and make a lifelong commitment to her because they are soul mates."