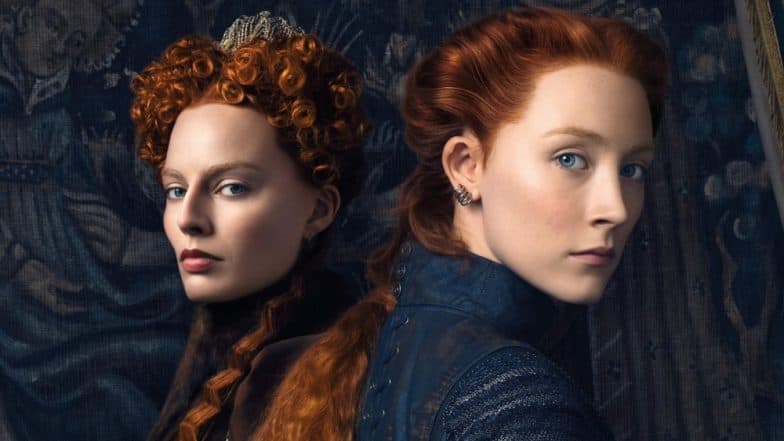 Mary Queen of Scots is a classic retelling of the tumultuous life and tragic end of Mary Stuart, the rightful Queen of Scotland. The story has been told several times in the past. Various actresses such as Katharine Hepburn, Vanessa Redgrave, Cate Blanchett and Camille Rutherford took up the role of Mary Stuart, the unfortunate Queen of Scots in several renditions of the story. Of course, with every retelling of the tale, the focus shifts from the title character to the ideals to the beliefs to the motive.
Josie Rourke's rendition of the same story in Mary Queen of Scots brings forth a rather feminist take on the whole dramaticized tug-of-war between the two 16th century English queens. With an exquisite theme of Scotland and a visual play of Saoirse Ronan and Margot Robbie as the two British queens, does Rourke manage to cast upon the same spell that Katharine Hepburn and Florence Eldridge create in the 1936 John Ford film, Mary of Scotland? Read on to find out.
The plot of the film is set in the 16th century where Mary Stuart (Saoirse Ronan), Queen of France, loses her husband at the age of 16 and returns to Scotland to reclaim her throne as the Queen of Scotland. However, Elizabeth I (Margot Robbie), thanks to the influence of her counsel men, considers her cousin Mary to be a threat. Queen of England is unmarried, childless, a Protestant. On the other hand, Queen of Scots is a Catholic, married and with a child. The tug-of-war to maintain the monarch position and maintain peace in England and Scotland leads the two queens to be placed in a constant conflict which is further fueled by the works of sinister plans executed by the men surrounding them.
Saoirse Ronan once again proves that she's not just an actress to play a millennial and please the millennials. Playing the 16th-century queen couldn't have been an easy feat but Ronan has shown just how phenomenal she is as an actor. Throughout the film, be it her beauty or her grace or her powerful dialogues, everything stands out. Margot Robbie to does her part to precision as Queen Elizabeth I.
With her constant shift in mood from vulnerable to unpredictable to headstrong, Robbie's ambiguous onscreen presence does make one wonder if it is how the Queen was perceived to be or it is a flaw that cannot be pointed out. Even the supporting cast does a fabulous job of leading these women into war. William Cecil (Guy Pearce) and John Knox (David Tennant) stand by Elizabeth I's side and make things as difficult for her as possible. Meanwhile, Queen Mary deals with the love and betrayal of her husband Lord Darnley (Jack Lowden) and David Rizzio (Ismael Cruz Cordova) explain how things went downhill for her.
For those who are unaware of the true story behind the royal difference caused between cousins Elizabeth I and Mary Stuart, this movie is quite informative. However, trying to fit a movie that promises far too much history to be reduced to a 2-hour-long feature film is a bit of a downer. Rourke, just like House of Cards, could have made this into a nice long series that would've definitely had a deeper impact.
Yays
- Saoirse Ronan and Margot Robbie's performances.
- Impeccable costume design that was almost distracting.
- Phenomenal supporting cast with Guy Pearce, David Tennant, Joe Alwyn, Jack Lowden, to name a few.
- Magnificent cinematography that beautifully captures the scenic landscape of Scotland.
- A bold attempt to tell a tale so old.
Nays 
- Lack of impact due to the length of the film.
- Could have been a better TV series with more meat.
- Had some unnecessary and meaningless shots.
- Ambiguous character sketch of Elizabeth I.
Final Word
For those who would like a trip down the history books of England and Scotland, an abridged version of the same can be found in this film. However, if it is the performance, the beauty of Scotland and the Elizabethan costumes that beckon your attention, then this is the film to go for this weekend!