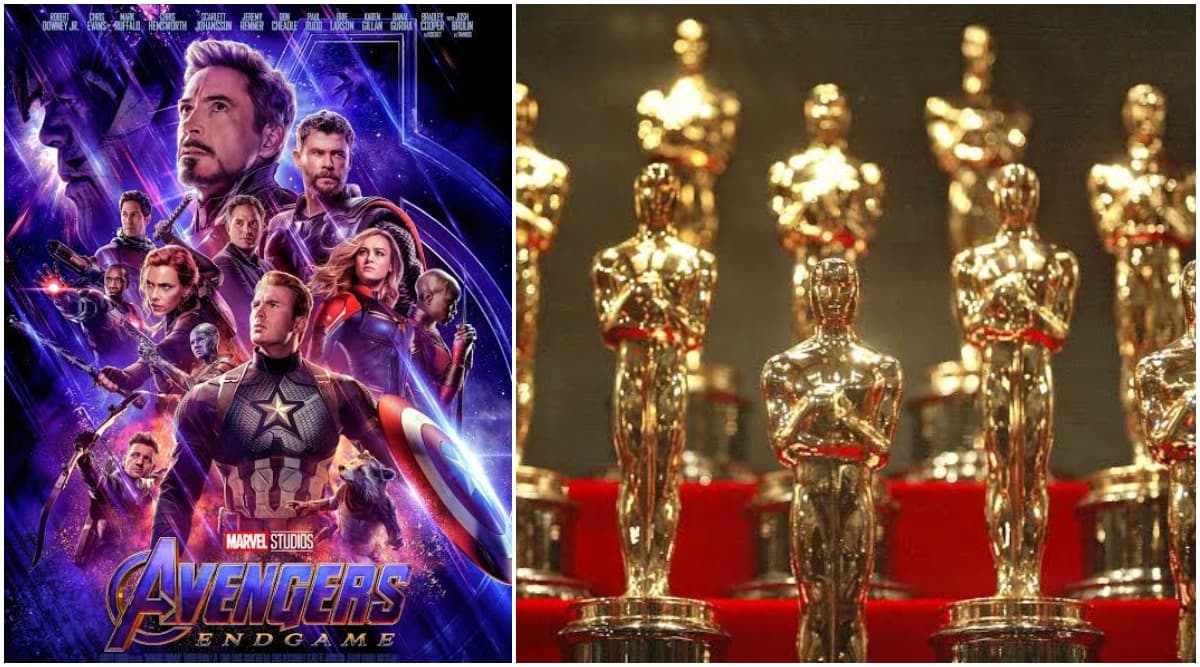 It's a rather sad day for Marvel fans as Avengers: Endgame got royally snubbed at the Oscar 2020 nominations. The list of probable winners in 25 different categories was announced today by John Cho of Star Trek Beyond and Issa Rae of Insecure and while DC's Joker managed to bag quite a few nods in multiple categories, the team of Avengers: Endgame had to go home disappointed. Though Academy Awards are known for ignoring the superhero movies, the case is here is slightly more hurtful as Joaquin Phoenix's release was able to get their approval while Marvel's offering had to struggle big time. Oscar Nominations 2020 Full List: The Irishman, Parasite and Jojo Rabbit Dominate Different Categories While Avengers: Endgame Gets the Royal Snub.
Marvel fans are clearly super pissed and irritated with the kind of 'attention' the academy showered on Avengers: Endgame. Marvel's biggest superhero saga managed to bag just one nomination in the Best Visual Effects category and such a low number was not really predicted. Anyways, moving on, let's see how upset fans are expressing their disapproval and anger on Twitter after Endgame lost the nominations race. Oscars 2020: South Korean Film Parasite Lands 6 Nominations Including Best Picture.
  Yup, makes sense!
No #AvengersEndgame , #KnivesOut , #UncutGems ?

Could have kept 10 nominees for the sake of it!🥺😤 #Oscars #TheAcademy https://t.co/6bdbQHaYWx

— Amey Sharma (@AmeySharma) January 13, 2020
Do you Believe This?
Ok. I hate theories like this but I can't help feeling there was a campaign against an #AvengersEndgame #OscarNom for Best Picture by certain influential directors because "it's not cinema," despite being a game-changer. They didn't even nominate ten movies! #Oscars2020 #Oscars

— AfroToad (@theafrotoad) January 13, 2020
One's Enough if we Win it!
If #AvengersEndgame doesn't win Best Visual Effects I'm rioting...

— M four Movies (@Mfourmovies) January 13, 2020
It Hurts! We Know...
#AvengersEndgame is the BIGGEST film of all-time and #Hollywood awards season ignores it. It's things like this that turn people away. Just like when Hollywood snubbed the 1st 2 films of the #lordoftherings trilogy. The 1st of which is, by far, film industry's GOAT. pic.twitter.com/GdrBLugHXL

— SPARTAN 1984 🇨🇦 (@Spartan1984) January 13, 2020
And a couple more!
Look, all jokes aside, the one thing I truly think #AvengersEndgame deserved an Oscar nomination (Just the NOM) was for Directing.

And I will die on this hill. https://t.co/wokohKVpKL pic.twitter.com/mdWPAbiJDM

— The Philly Gamer (@the_phillygamer) January 13, 2020
Someone, Please Answer this
How was Alan Silvestri snubbed for #AvengersEndgame? The score for #Portals was fantastic. #OscarNoms pic.twitter.com/FwFhbvLAoG

— Dan Levey (@iamdanlevey) January 13, 2020
  Beyond all of Us!
How #AvengersEndgame only received one nomination in the technical categories is beyond me #Oscars2020

— RobertMara (@ProcessionofRob) January 13, 2020
So Stupid!
Can't believe #AvengersEndgame is only getting visual effects in the #Oscars. So stupid

— kyle (@Jewbaka_18) January 13, 2020
Let's Join Him, Should We?
The epic @TheAcademy Oscars snub of #AvengersEndgame is more than enough to remind me why I stopped watching the awards several years ago.

— Jon Sham (@TheShamWow) January 13, 2020
Alan Silvestri, we are Genuinely Sorry
Tremendously disappointed that #AvengersEndgame didn't get an Oscar nomination for Best Original Score. The score is EPIC and Alan Silvestri deserves the recognition. #OscarNoms

— Patrick Martin (@pkmartin82) January 13, 2020
While Avengers: Endgame managed to beat the likes of 1917 in the Best Picture Category at Critics' Choice Awards, its snubbing at Oscars is truly heartbreaking. Is it just us or are you all imagining Martin Scorsese beaming from ear to ear right now?