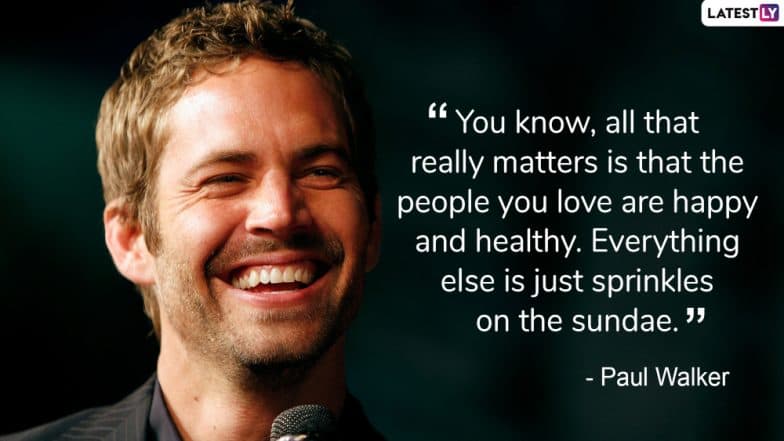 Paul Walker is one of those actors whose tragic death in 2013 left a dent in our hearts. The Fast and the Furious actor starred in the first seven editions of the film series and was loved by the audiences and even referred by his popular character Brian's name by fans. September 12 marks the 46th birth anniversary of Walker and fans make sure to celebrate this day by paying a special tribute to the star. Fast and Furious Star Vin Diesel Posts a Picture with Late Paul Walker, Says He Is 'Grateful for the Priceless Memories'.
Tragically the actor died in a car crash. Ironically, one of his famous quotes also describes his last ride as he says, "If one day speed kills me, don't cry. Because I was smiling." Walker has been one celebrity who has always spoken from the heart and hence we honour him on this special day by looking at some of his best quotes that will inspire everyone.
1. Paul Walker on Humility and Gratitude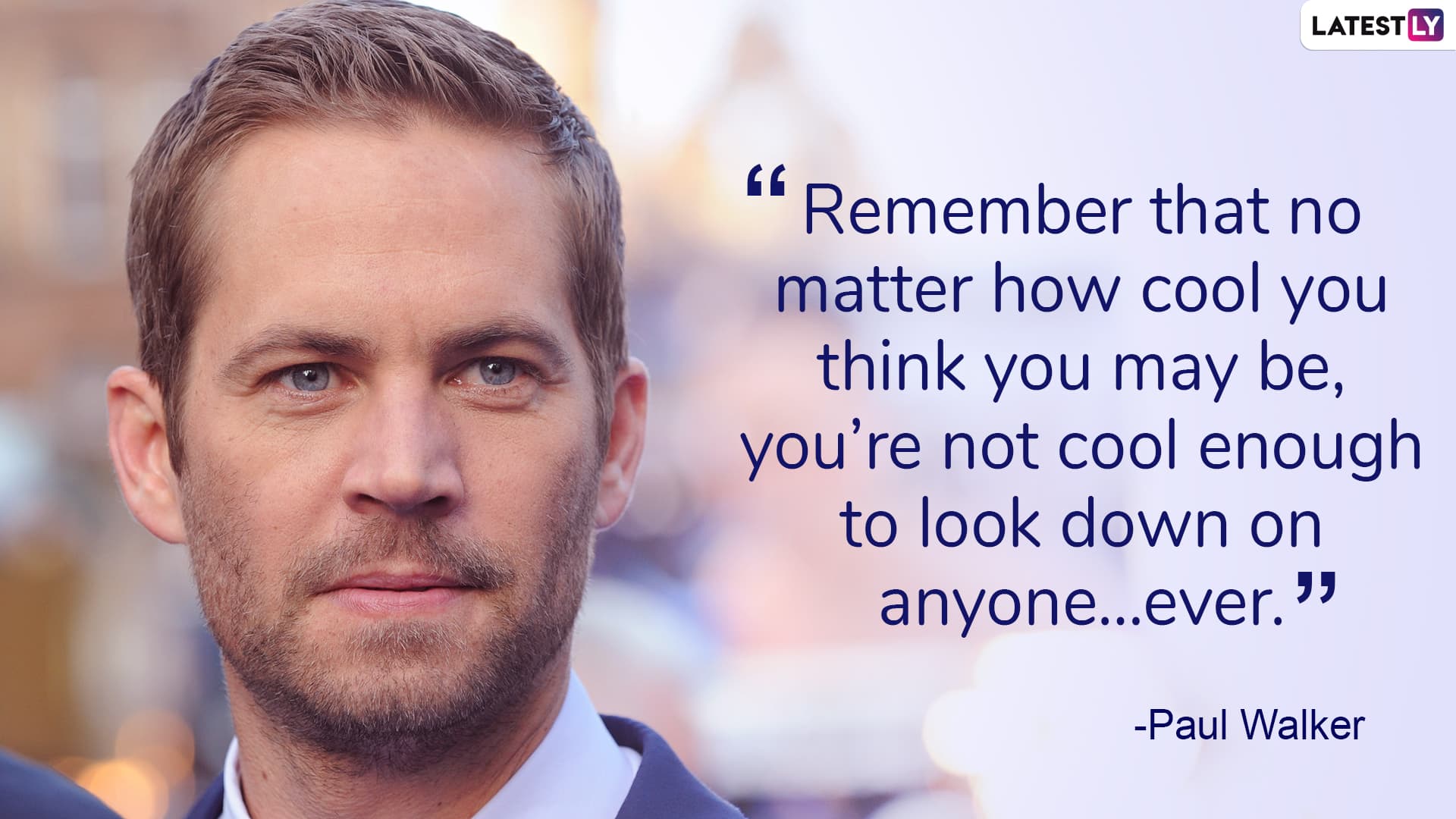 Despite being a huge Hollywood star, Walker knew the importance of humility and hence he said, "Remember that no matter how cool you think you may be, you're not cool enough to look down on anyone…ever."
2. Paul Walker Described YOLO in the Best Way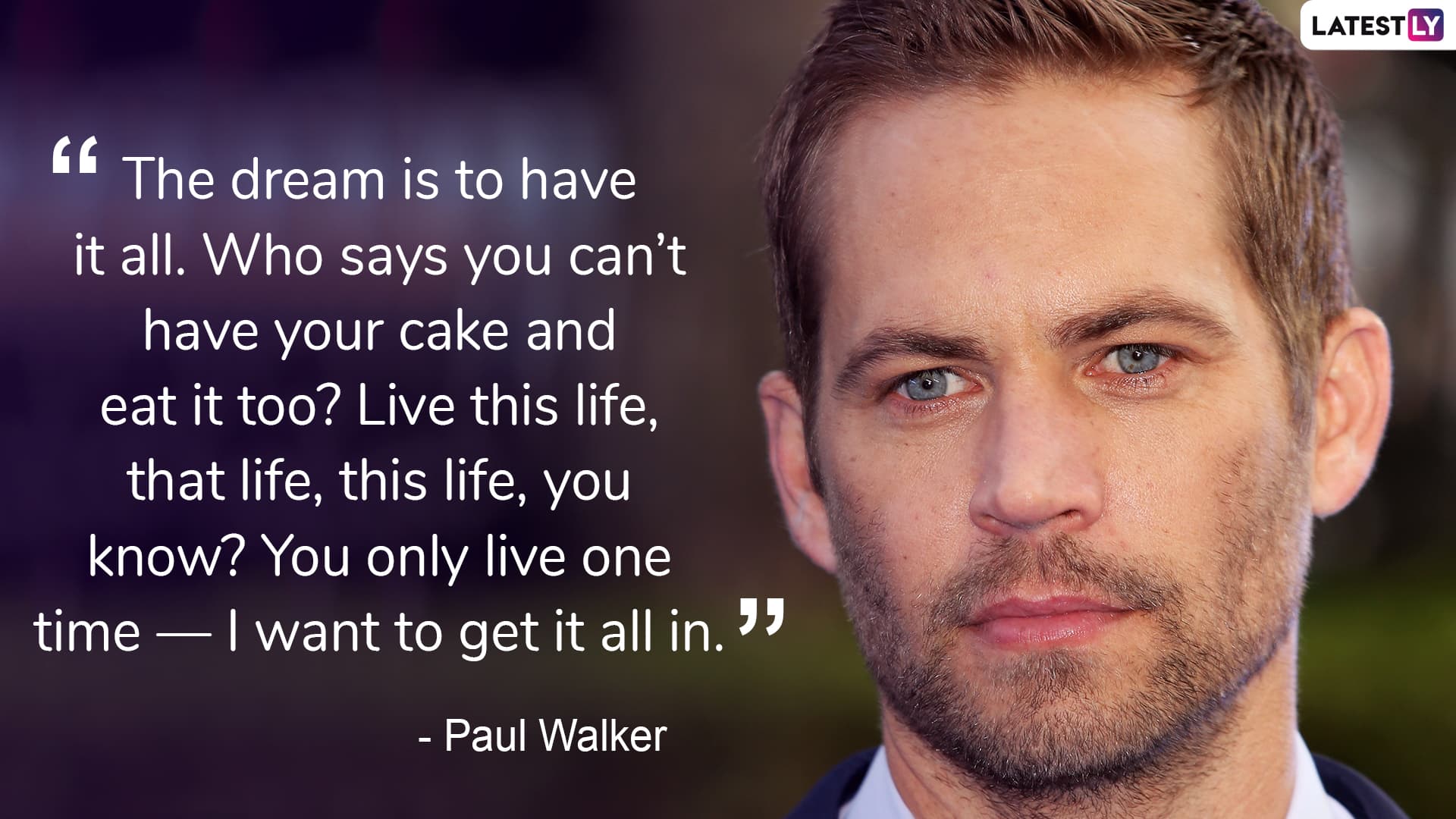 We may talk about YOLO as a phenomenon now but Walker described it best back in the day. In one of his interviews, he said, "The dream is to have it all. Who says you can't have your cake and eat it too? Live this life, that life, this life, you know? You only live one time — I want to get it all in."
3. Paul Walker on Leaving this World With a Smile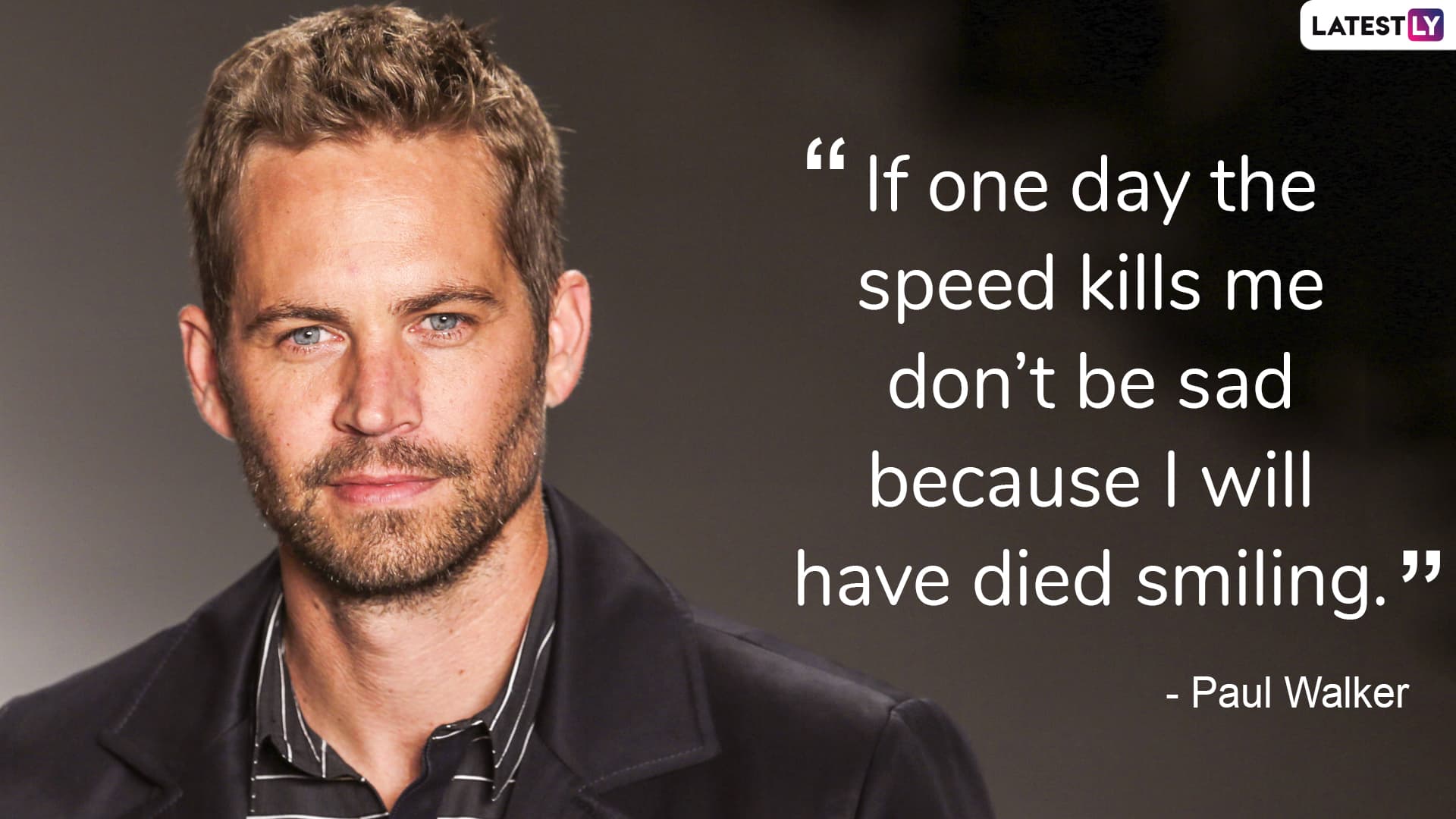 It is ironic that Walker gave a quote like this during one of his interactions and we later lost him in a car crash. Even though we are sad, we hope he was smiling till the end.
4. Paul Walker on Living the Best Life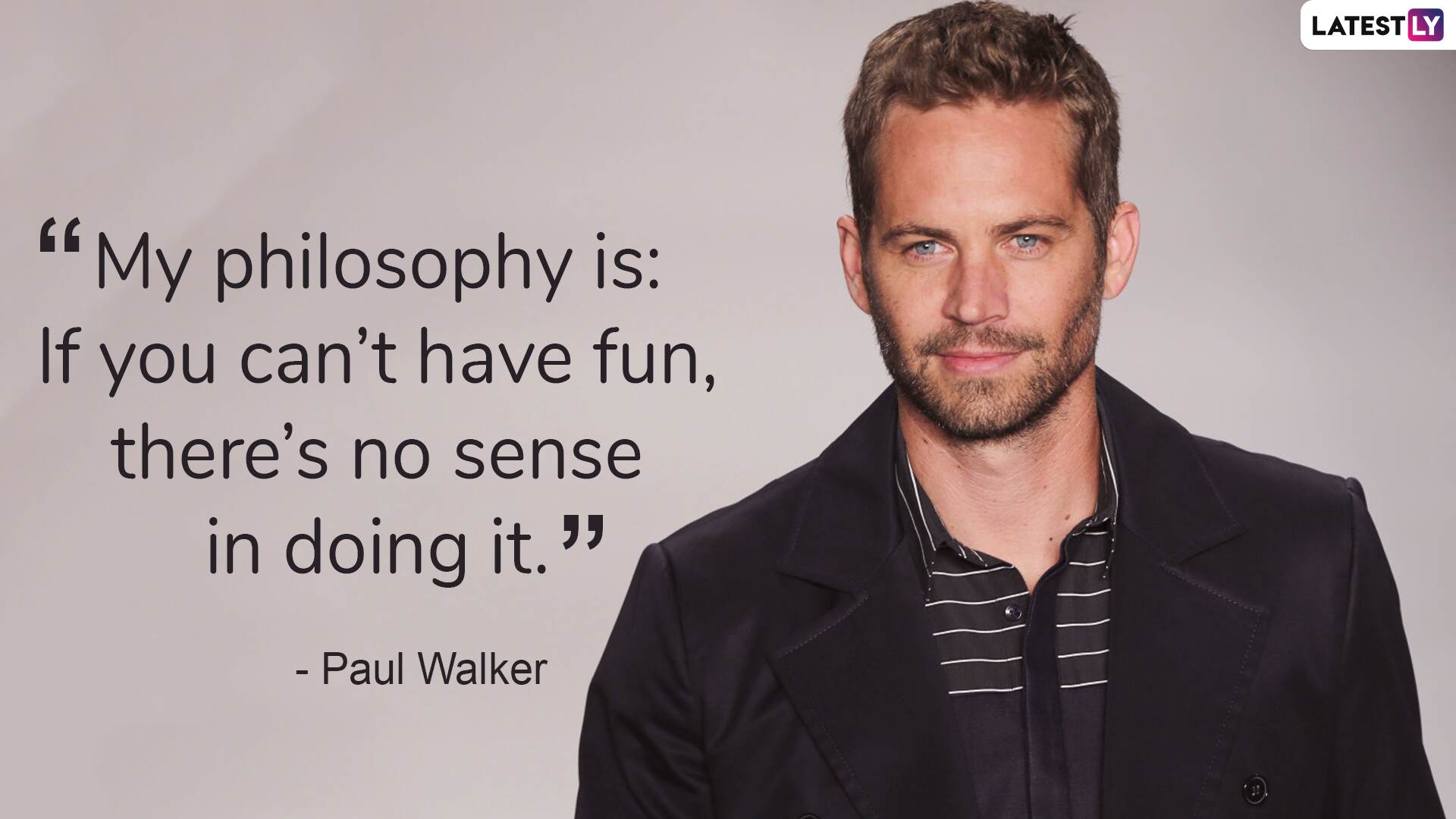 There's no room for moping was Walker's philosophy and hence he believed in doing everything he enjoyed and doing to the fullest.  On Paul Walker's 5th Death Anniversary, Team Fast & Furious Pays Tribute to the Actor.
5. Paul Walker on Family and Loved Ones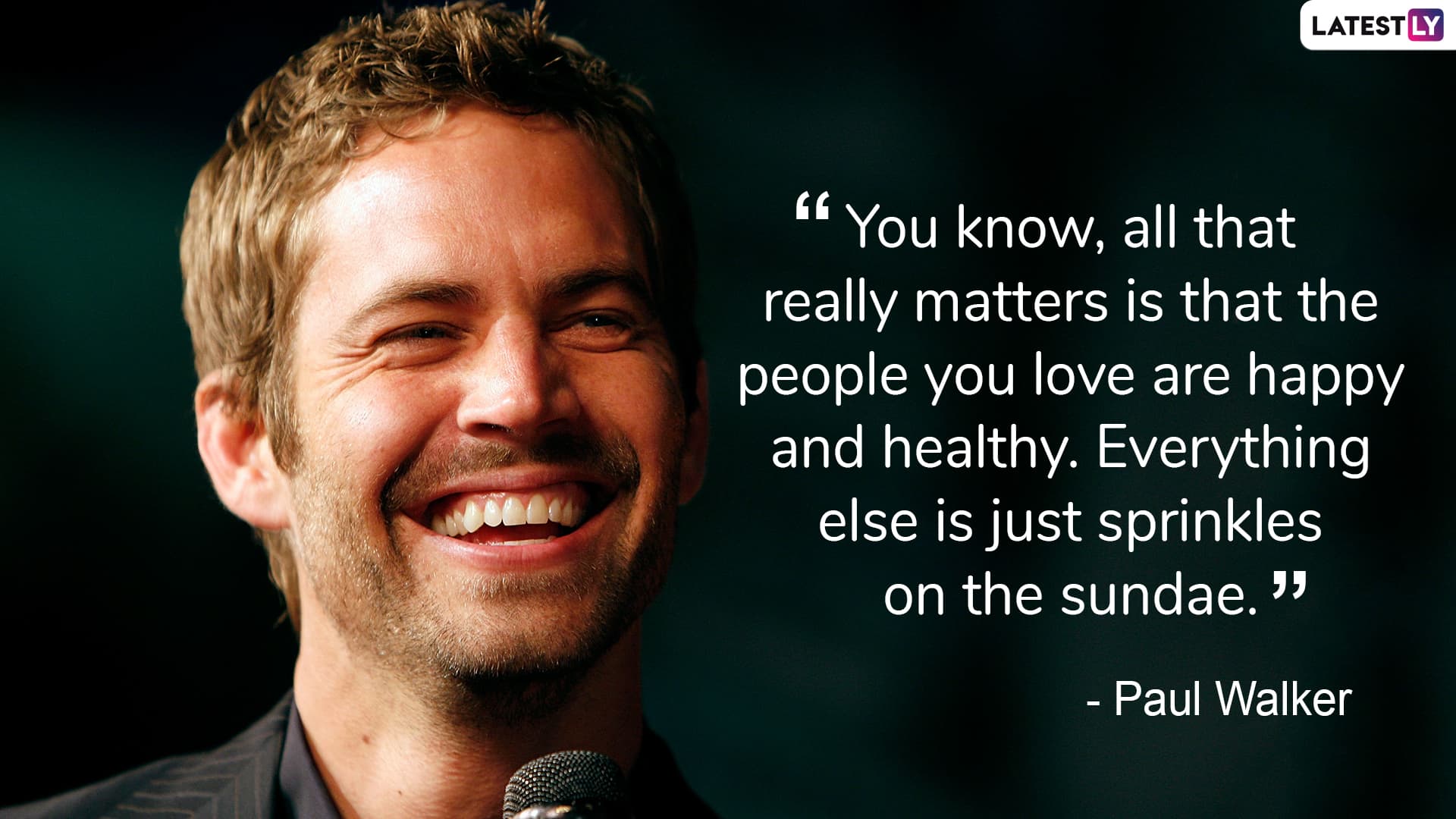 This is one of the sweetest things Paul said about the importance of family and loved ones and their presence in our lives.
6. Paul Walker on Being Thankful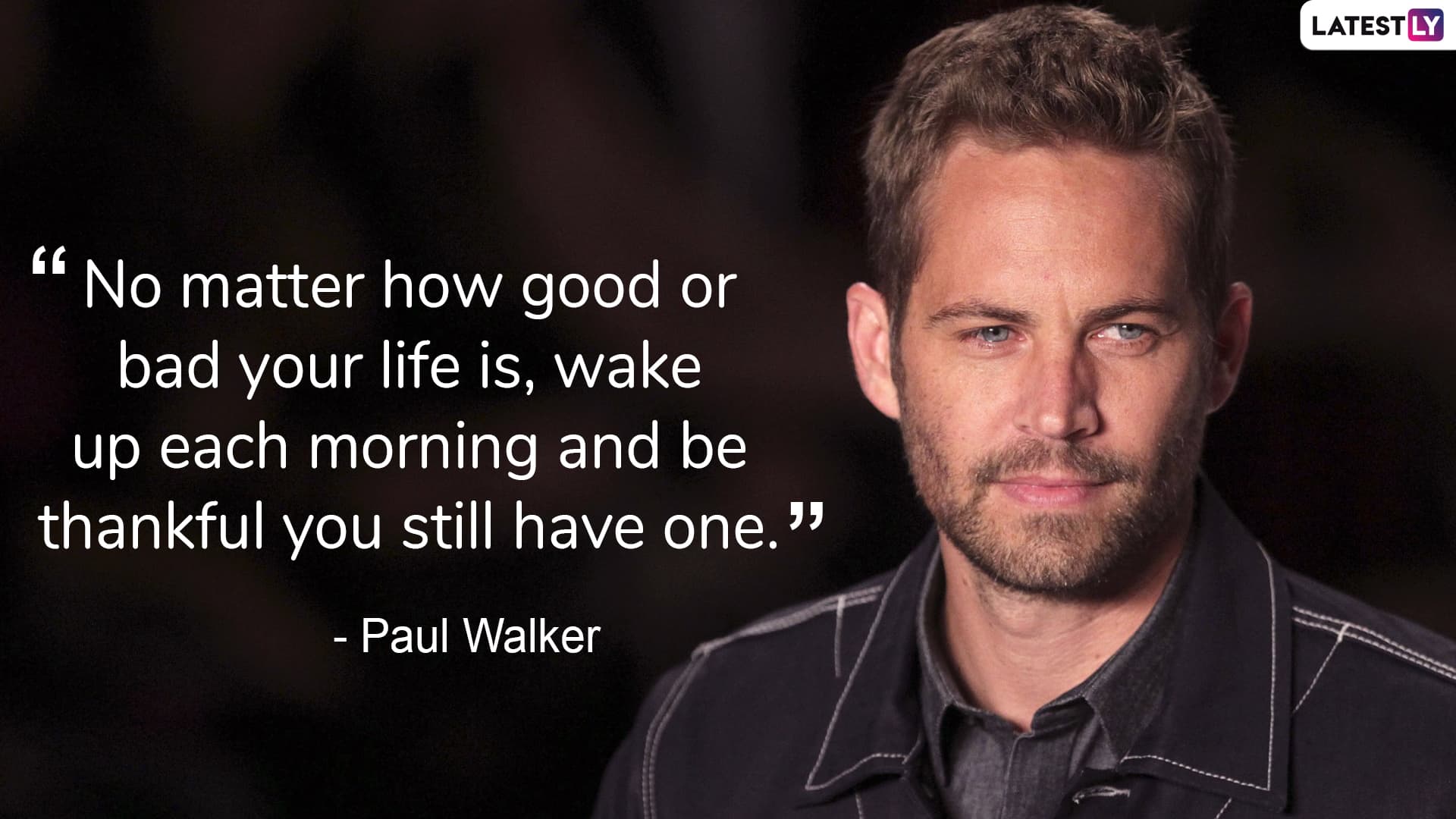 Rarely do we find celebrities who are thankful for the lives they live and clearly Paul knew how special he was and wanted everyone to know that we must be thankful for having a good life.
Paul Walker certainly was not only a great actor but a great human being too and that shows not because his fans and family miss him but also his wonderful colleagues from the Fast and Furious franchise who can't help but remember and honour him during their films. We hope these lovely words of Walker bring you some peace and warmth on his birth anniversary.