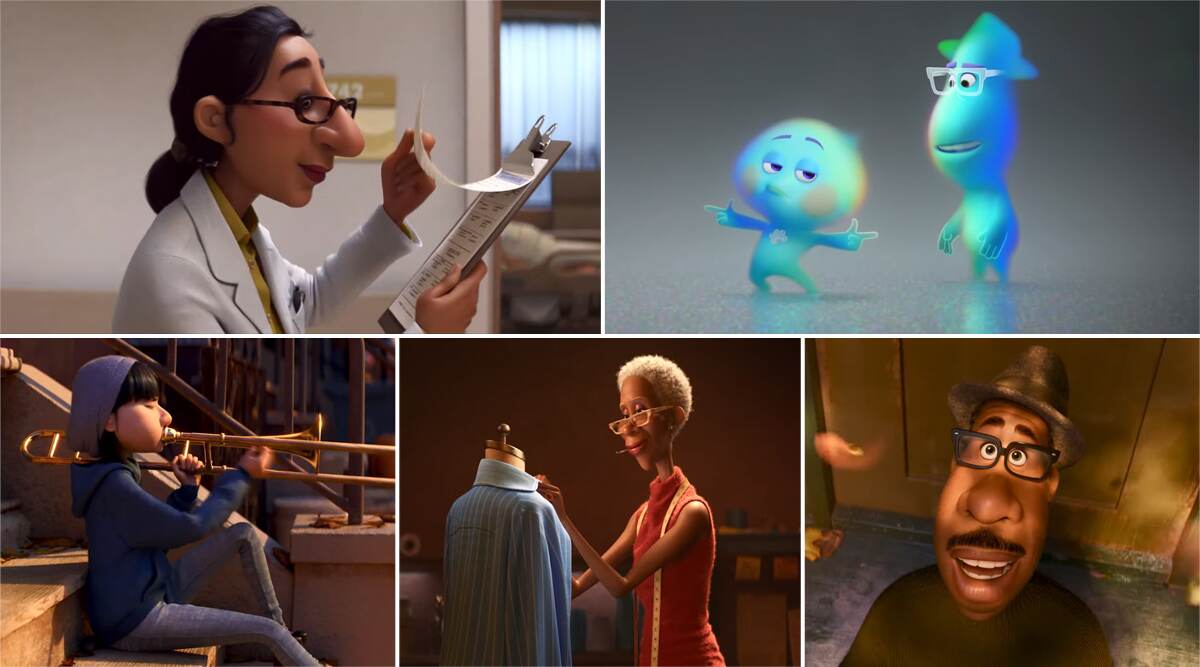 If you are the one who loves animated films, then your summer 2020 is all set. As Walt Disney just dropped the first teaser trailer of Soul and its cute as well as impactful. From the makers of Up, Monsters Inc and Inside Out, their latest one, Soul looks impressive too. Written and directed by, Pete Docter, the trailer takes you on the life journey of Joe Gardner. A middle-school band teacher who is obsessed with jazz lands a big break to play in one of the elite jazz clubs. But going by the feels of the trailer, looks like Joe dies before making it big. Frozen 2 New Trailer: Olaf's Comedy Steals the Show in the Latest Promo (Watch Video).
We love how the clip starts with a voice over which tells you to 'live your life at the fullest'. Having said that, the plot of the film does not come out completely here, but it does give you a sneak peek. In a nutshell, we feel, not Joe but his soul will be in a situation where it'll communicate with other numerous souls. Woah! Disney's Frozen 2 Clocks 116.4 Million Views In 24 Hours; Makes A New Record!
Check Out The Trailer Of Soul Below: 
Filmmaker, Docter in one of his interviews expressed how difficult it was to direct Soul  alongwith keeping in mind it should not affect anyone's sentiments. "We talked to a lot of folks that represented religious traditions and cultural traditions and [asked], 'What do you think a soul is?'" said Docter. "All of them said 'vaporous' and 'ethereal' and 'non-physical.' We were like, 'Great! How do we do this? We're used to toys, cars, things that are much more substantial and easily referenced. This was a huge challenge, but I gotta say, I think the team really put some cool stuff together that's really indicative of those words but also relatable," he added. Soul will be making it to the movie screens and make one and all emotional on June 19, 2020.