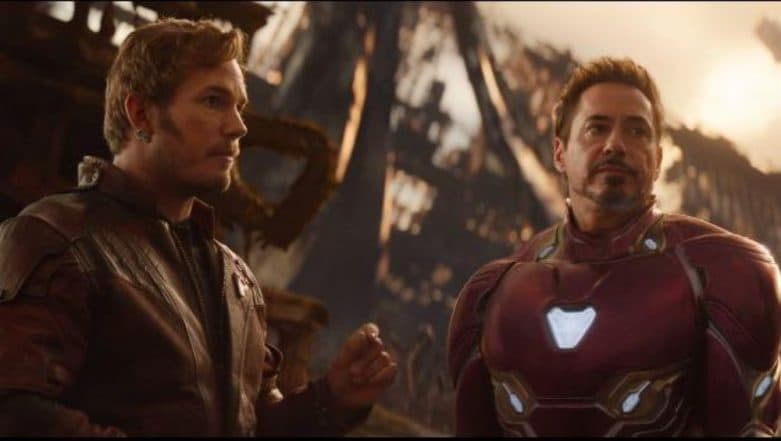 The Guardians of the Galaxy frontman, Star-Lord, faced a rather big backlash when he made his big boo-boo in Infinity War. After the film, Chris Pratt's Star-Lord, who was always one of the most loved characters in the Marvel universe, became the most-hated character! So much that he was bombarded with hateful tweets and well, mean comments, you name it!
However, Pratt has confirmed that Star-Lord will be back and will be mindblowing! In an interview, while promoting Lego Movie 2, the actor stated, "Oh no, I'm not nervous at all about Endgame coming out," he told Digital Spy. "I think it's totally true, and I personally feel the same as everyone else about Star-Lord. But I know things, ok? And I feel like audiences are gonna be blown away when this next film comes out."
We better see Star Lord apologize pic.twitter.com/lazsE5opPQ

— Kristopher Cooper (@kriscoop17) February 4, 2019
Let us refresh your memory there, Star-Lord, along with his Guardians companions, Mantis and Drax, were helping out Iron Man, Doctor Strange and Spider-Man to get the Infinity gauntlet out of Thanos' hand. Without the gauntlet, Thanos' powers would reduce marginally, which would have made it easier for them to bring him down. However, after learning about Gamora's death that was Thanos' doing, Star-Lord flipped out and wrecked the whole plan, leading Thanos to snatch the Time Stone from Doctor Strange and head over to earth and kill half the population.
There is a rumour though that suggests the whole point of Star-Lord ruining Iron Man and Spider-Man's plan against Thanos was to save them. That's one absurd theory but with the way Chris is talking about how Star-Lord might get his mojo back in perhaps Endgame (?), chances are that he might be admitting to this theory.