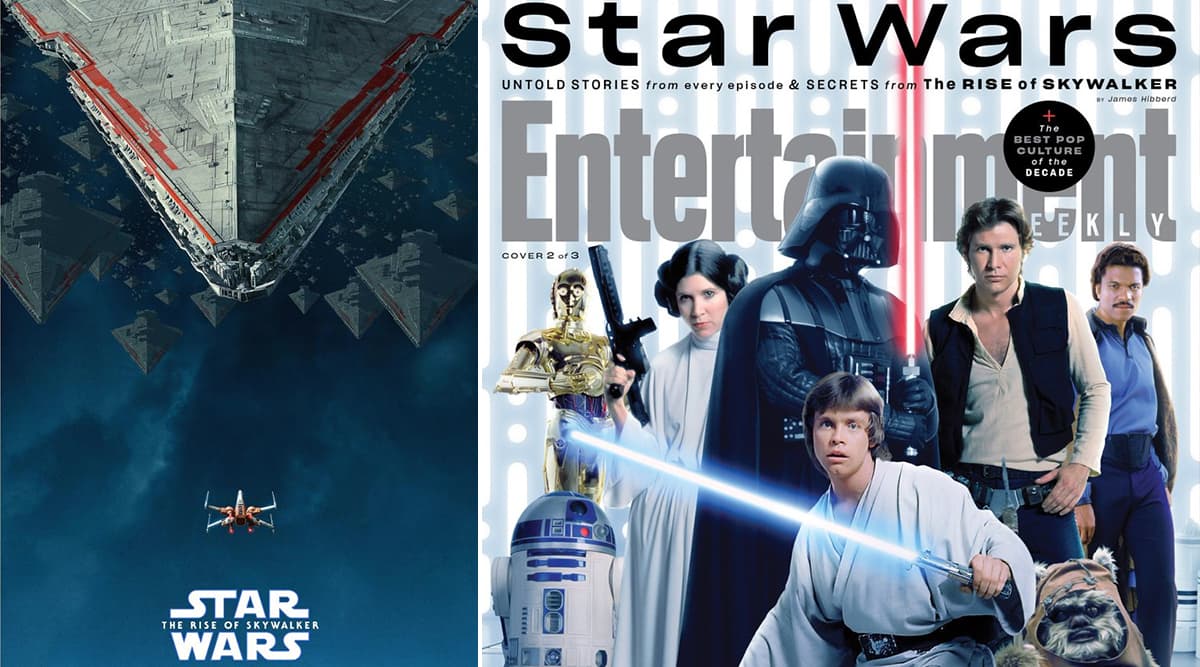 This December will be extra special to all Star Wars fans as they would witness the end of a beautiful era. What started with Luke Skywalker and Han Solo will end with Rey and Finn's character - an extraordinary and a rather precious journey of all. Star Wars: The Rise of Skywalker will hit the screens this Christmas and before we get to witness its magic on the silver screen, Entertainment Weekly decided to wish us a Merry Christmas in advance. Star Wars: The Rise of Skywalker Final Trailer: Daisy Ridley's Rey Sets out on a Mission to Fight a War and End a Beautiful Era (Watch Video).
The newly released covers by Entertainment Weekly takes us back in time when Mark Hamill and Harrison Ford ruled our hearts. They are joined by the new faces that may not be equally popular but are loved in their own way. The magazine had earlier introduced us to the numerous Avengers covers before the release of Endgame and we don't need to tell you how special the entire thing was. And if the excitement to witness these magazine covers weren't enough for y'all, there's also a new poster that does all the talking for itself. Star Wars: Episode IX Teaser: Ian McDiarmid's Emperor Palpatine Returns and Daisy Ridley's Rey is Determined to Fight Him (Watch Video).
Check Out the New Poster
Check out the @DolbyCinema exclusive #StarWars: #TheRiseOfSkywalker poster. See it in theaters December 20. Get tickets now: https://t.co/fubFngvWVW pic.twitter.com/6dKlsngOzY

— Star Wars (@starwars) November 19, 2019
Check out Entertainment Weekly's Covers
Check out the 3 new @EW covers celebrating the #StarWars saga. Read the full story: https://t.co/2PU0Thm2E7 pic.twitter.com/0zslxYijEf

— Star Wars (@starwars) November 19, 2019
The final trailer of Star Wars: The Rise of Skywalker recorded half a million views within minutes of its release and it defines the craze that we are talking about. The movie stars Daisy Ridley, John Boyega, Adam Driver, Mark Hamill, the late Carrie Fisher with others.