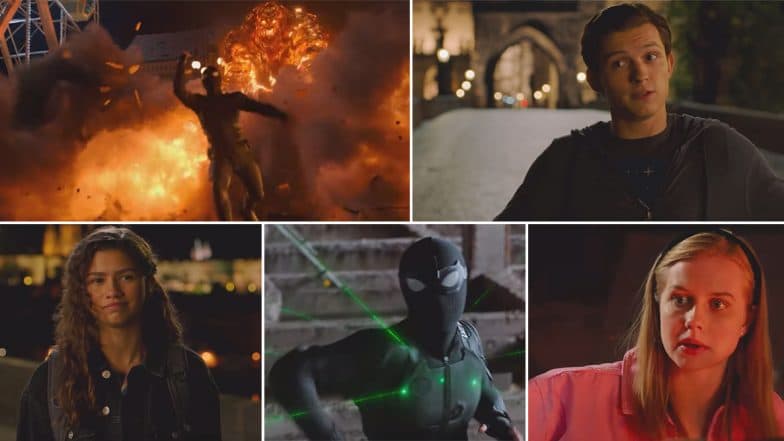 Tom Holland-Zendaya starrer Spider-Man: Far From Home was a rage amongst the Marvel fans. It was the immediate film after the much-loved Avengers: Endgame and also took the story forward. The flick managed to be in the highest grossing films list in no time. Now, the makers have planned to release it on digital platforms with a fun trailer. The trailer is named as The Night Monkey. Sony Confirms the Door for Spider-Man Entering MCU is 'Closed for the Moment'.
Did you remember that scene from the film? The one when Ned (Jacob Batalon) passes off Tom's appearance as 'the night monkey' when Betty (Angourie Rice) asks about it? Well, the same scene got its own little spin off with a separate logo and video and everything fun! Well, that's what we call a creative way of releasing the film on a digi streaming service. Check out the trailer below.
The Night Monkey Trailer
Meanwhile, the fans are still hoping for Tom Holland's Spider-Man to be a part of the Marvel Universe. The deal struck between Sony and Marvel had Tom bidding good bye to MCU. However, the fans did everything from starting #SaveSpiderman trend to bashing the idea of separation. There were also reports that both the houses were reconsideration their decision and might make things work out. On the other front, the fans are also excited to see Robert Downey Jr a.k.a Iron Man in Black Widow's individual movie. Looks like things are falling into place. Coming back to this new trailer, what are your thoughts on the Night Monkey?