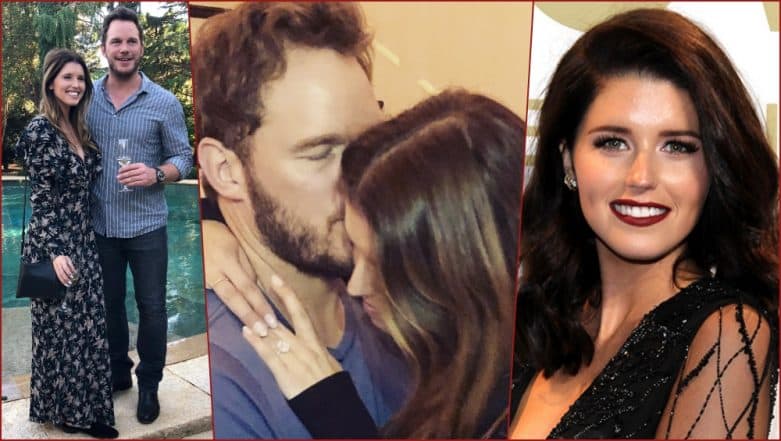 New Year brings in newer and happier times for Avengers: Infinity War star, Chris Pratt and his girlfriend, Katherine Schwarzenegger. The 39-year-old proposed marriage to the 29-year-old American author and she has said yes to it. Chris took to Instagram to make the big announcement with cute picture of Katherine in his arms and flaunting her huge engagement ring. Ever since their relationship became official, there's much curiosity to know about – Who is Katherine Schwarzenegger? For beginners, let us tell you, she is the eldest child of Hollywood legend and politician Arnold Schwarzenegger and broadcast journalist Maria Shriver. Of course, there's so much more to know about Chris Pratt's second wife-to-be. The Guardians of the Galaxy actor was previously married to Anna Farris.
On Monday, Chris left everyone pleasantly surprised as he announced his marriage plans with Katherine with a romantic Insta note. Sharing the big news with almost 23 million followers on the photo-sharing platform, Chris writes, "Sweet Katherine, so happy you said yes! I'm thrilled to be marrying you. Proud to live boldly in faith with you. Here we go! 💍🙏♥️." It made us shed tears of joy, and it got beyond control after his fiancée posted the same picture with an even more passionate caption. Katherine writes, "My sweet love. Wouldn't want to live this life with anyone but you ♥️💍." Oh, my heart!
Chris Pratt Writes The Most Romantic Caption to Announce His Engagement With Katherine Schwarzenegger
Check Katherine Schwarzenegger's Engagement Photo
According to reports, the Jurassic World: Fallen Kingdom actor took blessings and permission from Arnie to propose his daughter over Christmas. Katherine is the eldest daughter of The Terminator star and Maria Shriver. Born on December 13, 1989, in Los Angeles, California, the girl is ten years younger to Chris Pratt. She is the great-niece of former President John F. Kennedy, as her grandmother Eunice was his younger sister.
Just like her journalist and author mother, Katherine also pursued her career in the field to be an author. In 2010, she wrote a book titled Rock What You've Got: Secrets to Loving Your Inner and Outer Beauty from Someone Who's Been There and Back. She used her personal journey, her struggle with body image issues and encouraged young women to be more confident.
Four years later, she published I Just Graduated ... Now What? Honest Answers from Those Who Have Been There in 2014. According to Katherine, it was a 'survival guide' for new college graduates who were seeking career advice. Once again, it was a compilation of her learnings from the time when she graduated from the University of Southern California in 2012 and was not sure of her career.
View this post on Instagram
Katherine Schwarzenegger is an American Society for the Prevention of Cruelty to Animals Ambassador and supports the Best Friends Animal Society. In 2017, she penned a children's book, Maverick and Me, based on her real-life story of rescuing and adopted her dog, Maverick.
Both Katherine and Chris are devout Christians and are said to have waited to move in together until they were engaged, in keeping with their religious beliefs. In fact, reports claim Katherine would have refused to live with Chris before their relationship was made official with marriage being on her partner's mind. An insider was quoted speaking to The Sun, "They're both very devout – that's one of the reasons their relationship works so well – and are very committed to their faith."
How is Chris Pratt's Ex-Wife Anna Faris' Relationship With Katherine Schwarzenegger?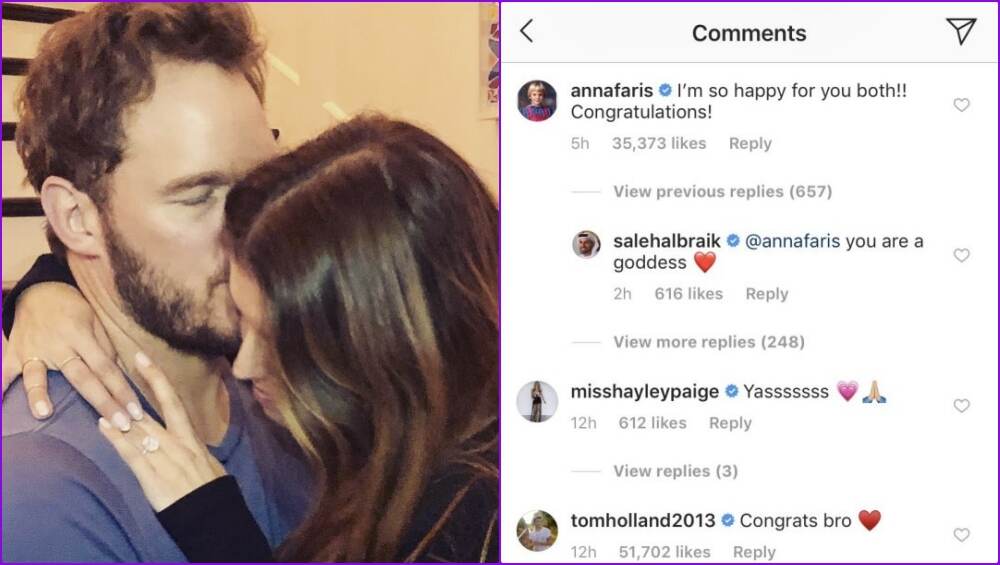 One would say, pretty cool. At least, with the way, Scary Movie films star reacted to Chris and Katherine's engagement news. 'I'm so happy for you both!! Congratulations!' Farris wrote on Chris' Instagram post announcing his engagement with Katherine. Anna congratulated the couple on their happy day, three months after their divorce getting finalised. Chris and Anna were married for almost ten years (2009-2018) and are parents to a six-year-old son, Jack. With everyone handling the situation so extraordinarily well, one hopes for a happily ever after for everyone.