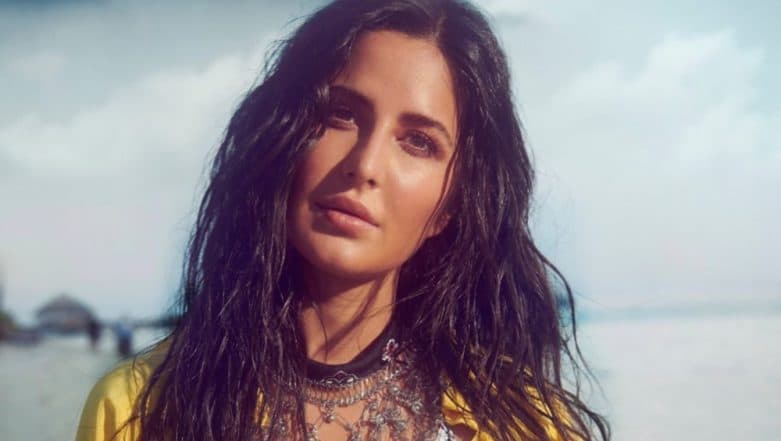 Almost all of us fall in love at one point in life. Sometimes we are lucky enough to grow old with our significant others, sometimes it's just not meant to be. While some breakups are amicable, some are nasty and bitter. The latter leave a sense of awkwardness between those two people. However, it's always good to see that two former lovers can be under one roof keeping all the bitterness aside. Like Katrina Kaif was in a serious relationship with Ranbir Kapoor, we all know it. The two, however parted ways a couple of years back for the reasons best known to them. Despite the breakup, the two came together to promote their film, Jagga Jasoos, which they shot when they were together.
While it might not be easy for everyone to be comfortable around their exes, for Katrina that's not really the case. She spoke to The Times Of India recently and it is during this interview, she said that every relationship has "enriched" her and she doesn't feel that they can drain or empty you emotionally. Katrina Kaif is Busy Strolling on the Streets of Mexico and Her Infectious Smile is Hard to Ignore - View Pic.
Katrina also revealed that she doesn't feel awkward when she is around a former significant other. "Why would I want to feel awkward in anyone's presence? I would rather smile, laugh, have a good chat and keep it easy, instead of keeping a sad face. Simple!," she said. It makes so much sense. Of course, it's not easy for everyone, but it's something not impossible to do, no?
Off late there have been rumours that Katrina is dating Vicky Kaushal, however, the actress put an end to all the speculations and confessed in the same interview that she is currently single. In fact, she also said that she is not thinking about being with someone romantically for now.