Vishwaroopam 2, the belated sequel to Kamal Haasan's 2013 spy thriller, Vishwaroopam, hits the theatres this week. Kamal Haasan has himself directed the film where he plays the lead role of a RAW agent, Wisam. Pooja Kumar, Andrea Jeremiah, Rahul Bose, Jaideep Ahlawat and Shekhar Kapur also return from the first film. Mostly when Kamal Haasan movies turn up in theatres, they come with a baggage of religious or social controversies. Vishwaroopam 2, however, had a safer release.
And yet on the day of the release, it has found a controversy for itself, when details of how much Censor Board had butchered the film. From visual and audio cits to scenes getting replaced, it looks like Censor Board has bulldozed its way to the film. The Quint has got details of all the scenes that offended the CBFC in Vishwaroopam 2, which included a kissing scene. Before we go ahead, please note there will be major SPOILERS ahead.
So the scenes that got the Censor Board's goat included a long kissing scene between Kamal Haasan and Pooja Kumar in a song in the second half. When we had watched the film, there were a couple of shots of the actors sharing a liplock, but it looks like the scene was to be longer. In place of that, the Board suggested visuals of the actors looking at each other. Even Pooja Kumar's shower scene was drastically cut, it seems
Another major scene that got snipped was the gory death of Ashmita, played by Andrea Jeremiah, as the Censor Board found it too bloody. Then there were audio cuts of mentions of Alla and some references to real-life locations. Check out all the scenes that offended the Censor Board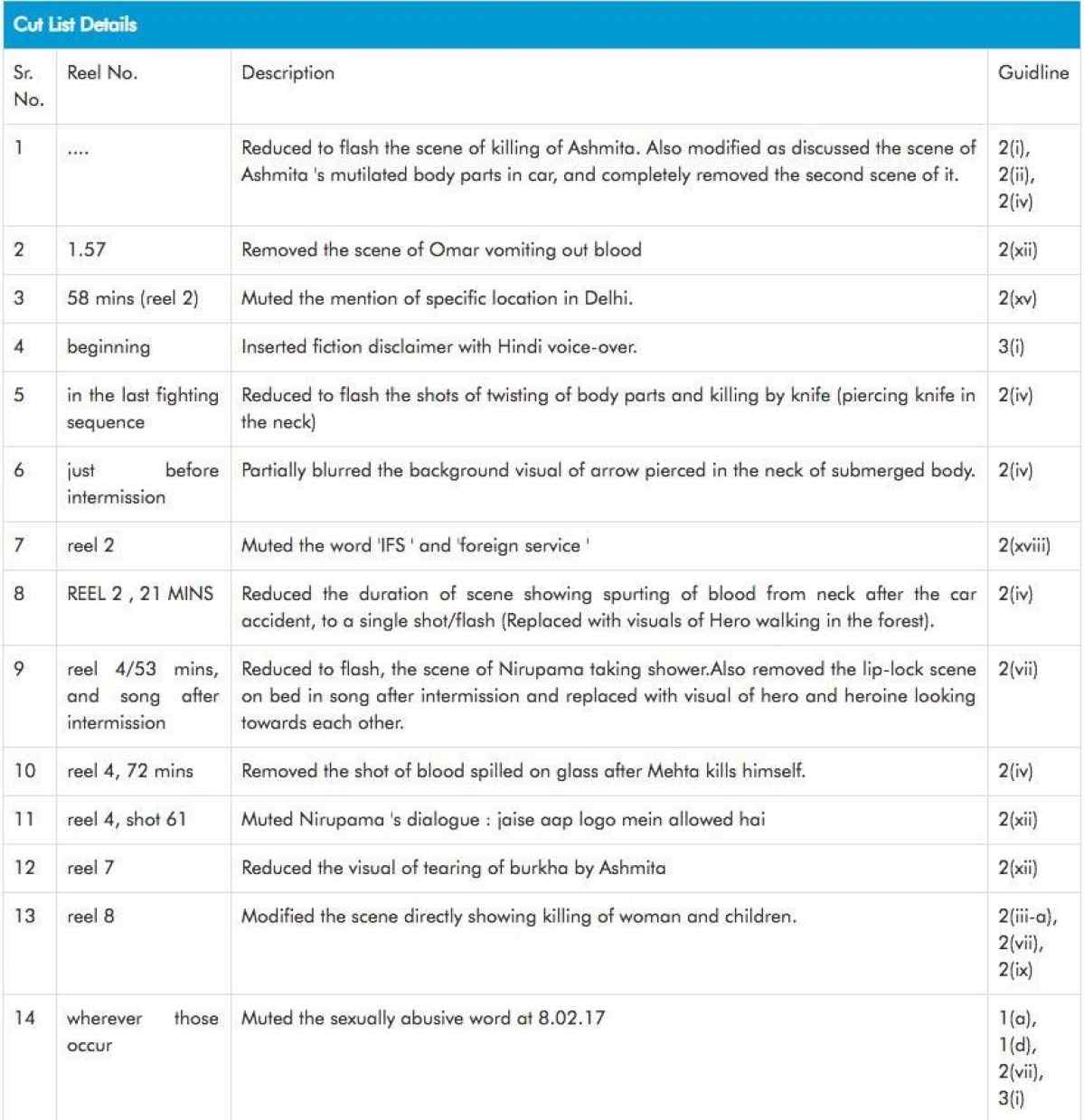 Censor cuts or not, Vishwaroopam 2 hasn't managed to impress the critics as well, who cited that the movie is a bloated, poorly-edited mess.