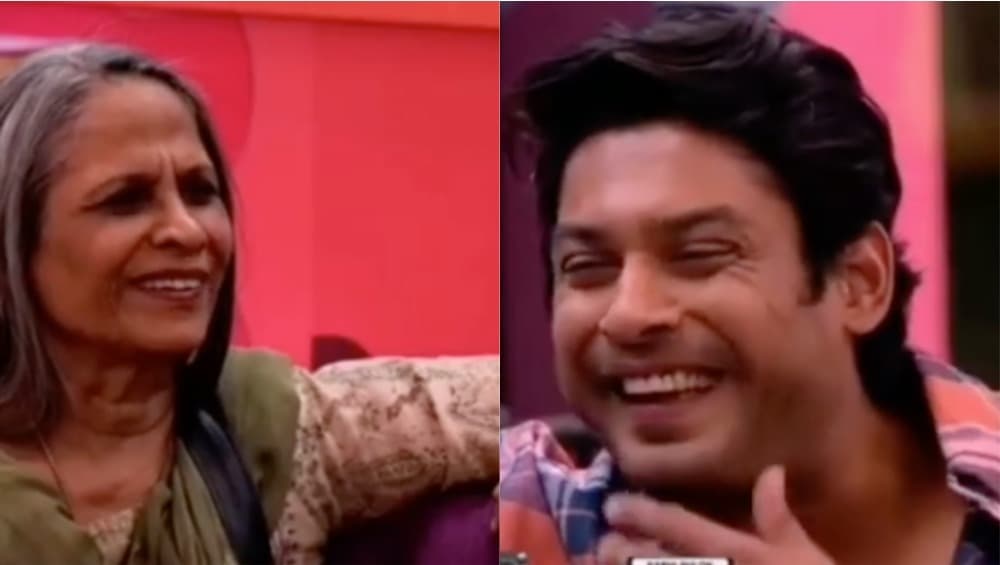 Another exiting episode of Bigg Boss 13 has come to an end and another episode's promo has been shown. A new task has been introduced in the house, where family members of the contestants will enter as guests for a very brief period of time. In the previous episode, we saw Arti Singh's brother enter the house. It was a teary-eyed reunion. In the promo, it is shown that Sidharth Shukla's mother will enter the house. Shehnaaz Gill's father's promo is shown again. It was shown last night as well. Madhurima Tuli and Vishal Aditya Singh's fight must have consumed all the time, barring makers from showing Shehnaaz and her father's meeting in the latest episode. Bigg Boss 13: Devoleena Bhattacharjee Thinks Rashami Desai 'Overreacted' On Sidharth Shukla's 'Aisi Ladki' Comment.
Nevertheless, Siddhartha's reunion with his mother is going to be an emotional one. Sidharth will give up the chance at captaincy to meet his mother. She will tell him to remain happy, as that is the avatar she likes more.
Sidharth will also make his mother meet Rashami Desai. He will tease Rashami by saying that she takes care of her inside the house. Rashami will also jokingly say that he also takes care of her. She will also hit Sidharth lightly as a joke.
Shehnaaz's father will tell her that he wants to see the winner's trophy in her hands. He will also call out Paras for not respecting women. He will say that earlier Paras used to tell Shehnaaz that Mahira is jealous of her and now he is telling Mahira that Shehnaaz is jealous of her.