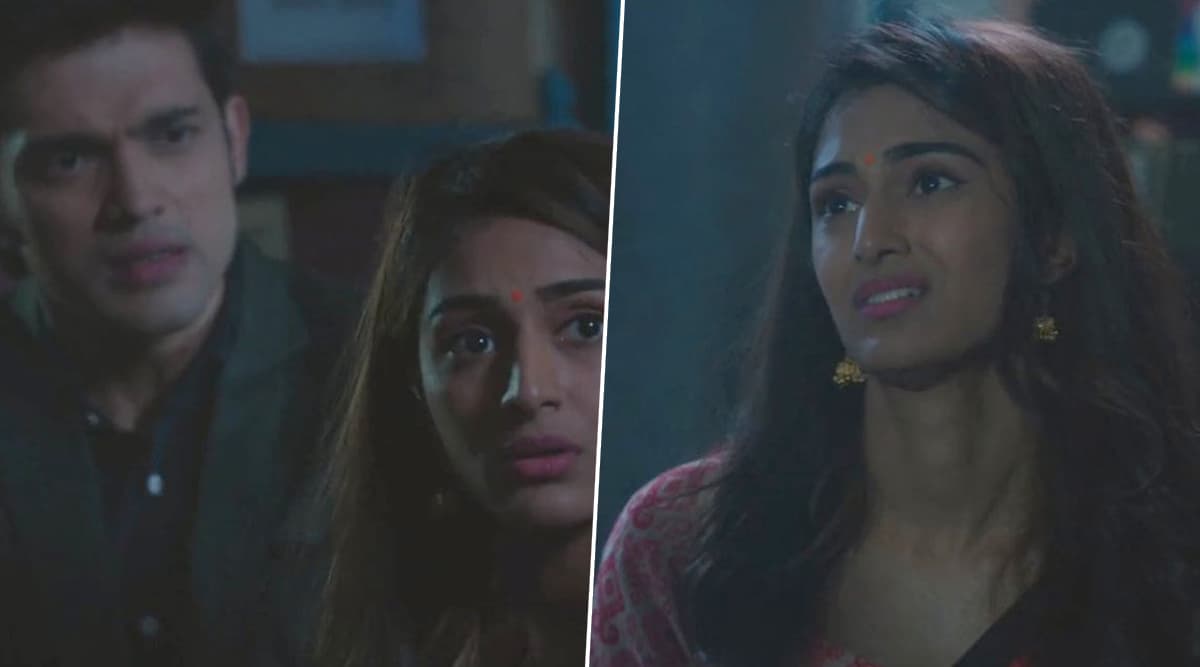 In the last episode of Kasautii Zindagii Kay 2 we saw Komolika trying to get intimate with Anurag while Veena demands that Prerna resign. Later, Komolika reveals her next move to Ronit. Tonight's episode starts with Komolika (Aamna Sheriff) talking to Ronit on the phone who tells her what he did with Prerna and how Anurag came to her rescue. Meanwhile, Prerna enters and places the coffee on the table. Komolika does not see her. Later, Komolika thinks that since she already burnt Prerna's (Erica Fernandes) house down,  she will now erase her beautiful memories.  She takes a sip of the coffee not realising that it is hot and burns her lips in the process. Angrily she rushes out of the room and shouts the reception asking who kept the hot coffee in her room and chides her. Ashish tells her that he will find out and bring the person to her cabin and leaves.
On the other side, Anurag (Parth Samthaan) enters the cabin and seeing Komolika asks her what she is doing there. Komolika says she came to have lunch with him but Anurag says that he already told his staff that he will have lunch with them. He says he has a meeting and that he cannot cancel it now.
Meanwhile, Komolika sees Anurag's photo and says that she wants some romantic time with Anurag so that he can understand her well. Later Komolika goes to the storeroom and thinks that is the right place to spend time with Anurag as no one will disturb them.
On the other side, the meeting is going on. Anurag tells Prerna to get an important file, which she says is inside the storeroom. Anurag asks her to get it, and she leaves. Prerna enters the storeroom and searches for the file. Just then, Komolika comes and breaks the lock of the storeroom so that she can lure Anurag inside and no one can open it. Later, she calls Anurag and says that she has lost the way out and is inside the storeroom, Anurag tells he will come and help her.
Meanwhile, Komolika goes inside the storeroom and switches off the lights. Prerna gets scared when the lights go off. Meanwhile, Komolika bumps into the files and all the dust falls over her. She leaves to clean up, before Anurag comes in. Just then Anurag comes inside the storeroom and the door gets locked. Prerna gets happy to see Anurag there as she is scared of ghosts. Anurag makes fun of her and teases her. Later when they both try to open the door they find it locked, Prerna calls out for help.
In the precap, in the storeroom, Anurag feels something strange when he is near Prerna. Later, Komolika comes to know that Prerna is Anurag's secretary.