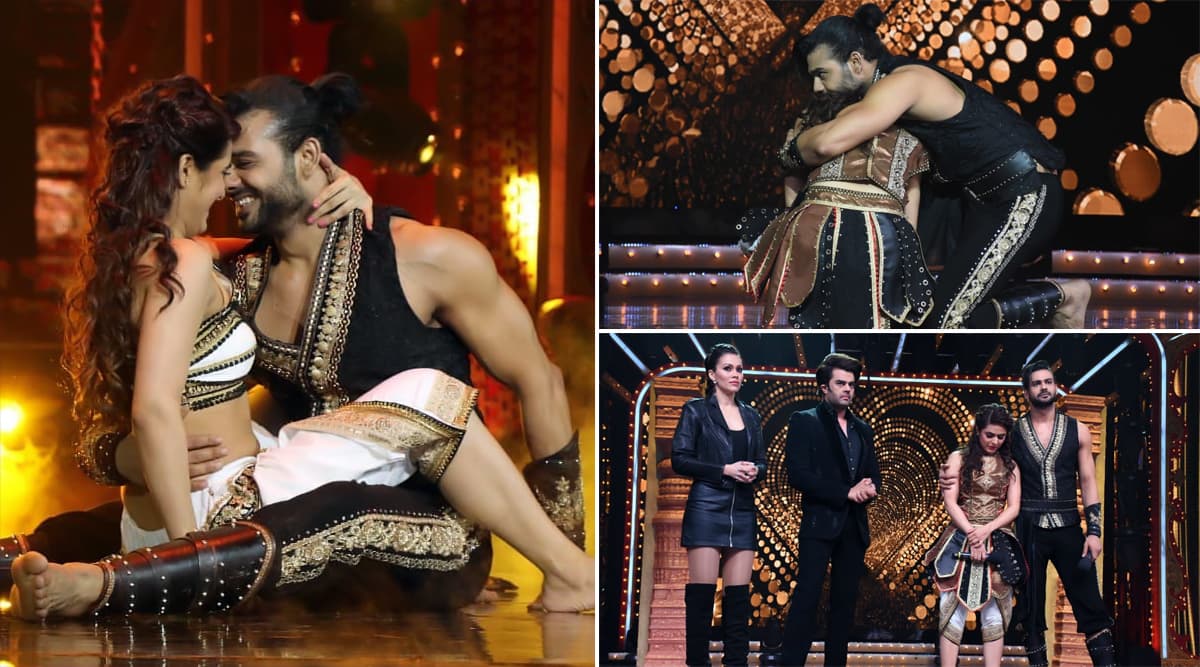 It was recently reported that ex-jodi Vishal Aditya Singh and Madhurima Tuli recently got into their biggest fight on the sets of Nach Baliye 9 and that the fight even got physical, to an extent where the production had to step in and separate them. The fight also left Vishal bleeding and both parties even abused one another, in short, the fight was very ugly, verbally and physically. However, in an interview, Madhurima did confirm that Vishal had sent her a 'Sorry' text message. Nach Baliye 9: Sanjay Dutt Amazed With Ex Couples Vishal Aditya Singh-Madhurima Tuli and Urvashi Dholakia-Anuj Sachdeva's Chemistry!
And while the couple was back on the stage and shooting for the episode on Monday, looks like the fight took a toll on Vishal, who ended up forgetting his steps on the show.
Vishal blanked out for a few minutes and despite Madhurima pushing him to continue dancing multiple times, he left the performance mid-way and did not resume his act. This attitude of Vishal left the judges Ahmed Khan and Raveena Tandon furious. Ahmed expressed his anger as he felt he gave up too easily and did not act a professional. Vishal Aditya Singh and Madhurima Tuli, Nach Baliye 9 Couple: From Love Story to Career Details, Check Profiles of The Pair Participating on Salman Khan's Dance Reality Show
He said, "I was very upset that you gave up Vishal. You are an artist and knowing you, I expected you to pick it up from where you stopped but you simply aborted the entire performance. You both are fighters; you'll have come back as wild card entries. It was a simple act on the flat stage, not aerial not water, so, I do not understand your excuse. I am getting upset and emotional because I know you could have done it but you did not."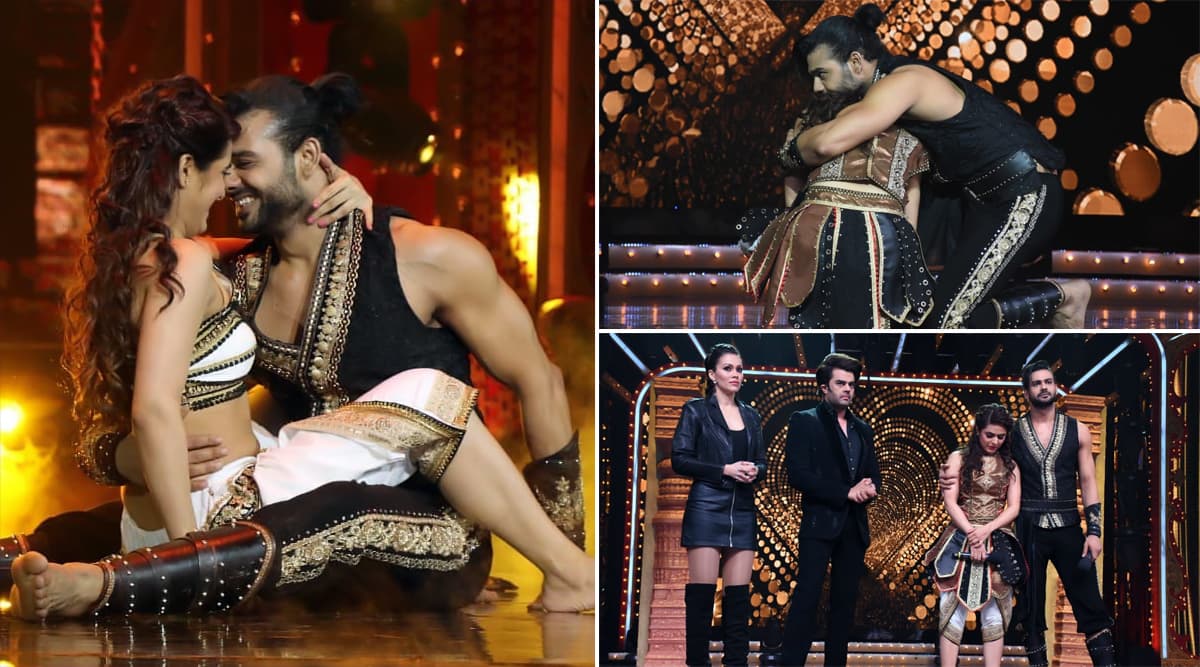 In fact, both Vishal and Madhurima posted their sides of the story and thanked fans for showering them with constant love and support.
To add to this, our sources reveal, "The theme this week is costume drama. But they say, when one thing goes wrong, everything starts falling apart too. The team had to change 3 costumes since the first two got damaged due to multiple reasons and their act was shot last during the shoot day."
Madhurima also clarified that contrary to reports, she did not walk off the stage, as reported:
After all this Madhurima broke into tears and to everyone's surprise, Vishal hugged her and apologized her for his mistake. But since they started off well, Raveena gave them a chance to perform once again without giving them scores.