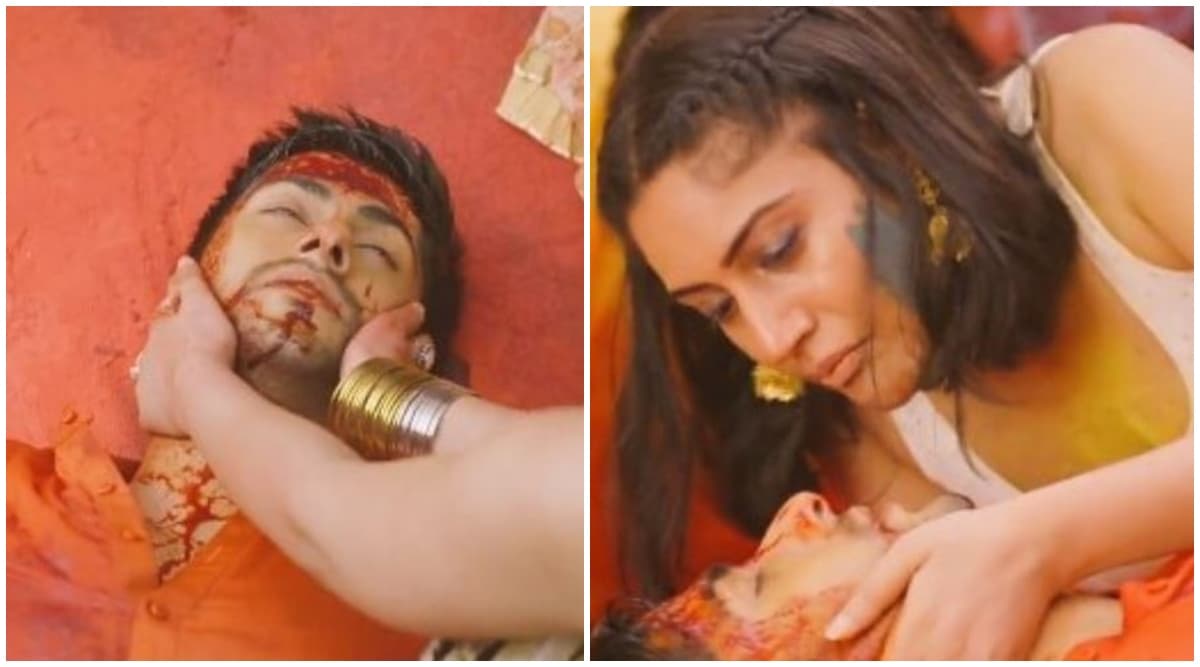 In yesterday's episode of Sanjivani 2, we saw Dr Shashank meeting an old friend while a drunk goon misbehaves with Asha during the Ganesh puja.  Tonight's episode starts with Aman and Rahil fighting the goons who misbehaved with Asha. Ishani (Surbhi Chandna) pleads the goons not to beat them and calls out to Sid to save them. Sid is busy dancing with the kids, suddenly he hears Ishani's voice and comes to help them. Sid fights with the goons, suddenly one of the goons hit on Sid's (Namit Khanna) head with a glass bottle and then they all hit him one by one. Sid gets hurt and falls down and faints. The goons try to hit Ishani but Sid comes and helps her from getting hurt. Sanjivani 2 September 18, 2019 Written Update Full Episode: Juhi Refuses To Speak To Shashank, While Ishani and Asha Get In Trouble With Goons!
On the other hand, Shashank (Mohnish Behl) asks Nandini if she can see or is her vision still blurry. Juhi (Gurdeep Kohli) comes and examines her. Ashish asks if everything is fine. Rishabh comes and tells everyone that the MRI reports have come and it looks critical and tells Shashank and Juhi to come with him.
Back at the Ganesh pandal, Ishani asks Sid if he is fine and tells that they have to take him to the hospital immediately. Asha tells Bappa will help him and nothing will happen. Sid faints, Neil tells them to give him CPR. Ishani does and he breathes again. Meanwhile, in Sanjivani Juhi tells Shashank that he is fit for the surgery but suggest him not to take this case. Shashank says is it because she does not want to work with him, Juhi says she is not so unprofessional and she does not mix her personal life with her profession. Shashank says he will not take part but she has to update him about the case. Sanjivani 2 September 18, 2019 Preview: Sid Gets Assaulted By Local Goons, Ishani Treats Him!
Meanwhile, Ishani does the jugadu way to treat Sid. Neil calls the ambulance but it is taking time as it is a festival day. They all try everything to save Sid. On the other hand, Juhi and Shashank see the report and get to know the problem of Nandini. Shashank suggests she do coiling for Nandini and no cuts but Juhi says clipping is good as the aneurysm neck is wide. They both argue on the topic. Juhi says she has made up her mind and if he wants he can be present in the O.T., Shashank leaves.
Neil says the ambulance will be here any moment. Meanwhile, in Sanjivani when Anjali is attending her patient, she sees Vardhan going into a room and follows him in, but does not find him and wonder where has he vanished. Meanwhile, Ishani and the team brings Sid to the hospital and take him in the O.T.  and inform Shashank. Ishani tells Sid that she will not allow anything to happen to him and she will try her best. Ishani gets emotional and cries. Sid says he thinks he will not make it but Ishani says that she will save him and that he can give her lectures the whole life after that. Sid faints again. Ishani calls out to Sid and tells him to open his eyes.
 In the precap, everyone prays for Sid's life while Juhi operates him.