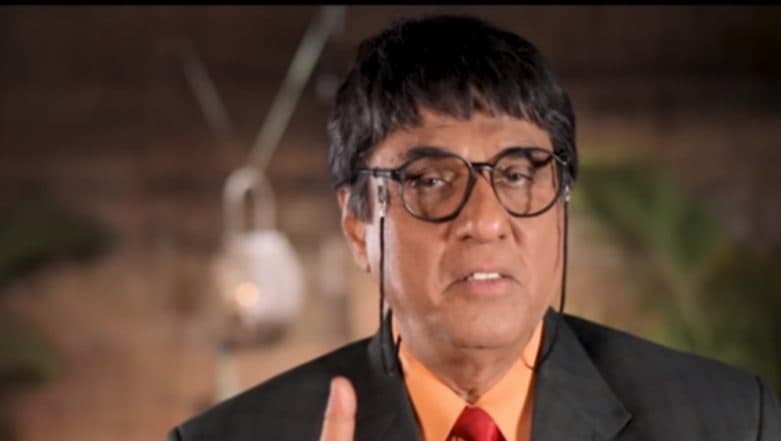 The '90s kid would kill to bring Shaktimaan back. Although that would go wildly against what the hit superhero TV show stood for. Mukesh Khanna starred as the eponymous superhero on the show, for which all the kids eagerly waited every Sunday morning, back in the days. The online persuasions from fans to bring back the show have not fallen on flat ears. Shaktimaan IS BACK. Umm...sort of. The thing is Gangadhar is back. You know Shaktimaan's alter-ego. Mukesh has made an exciting announcement that he will be hosting a new web series titled Sorry Shaktimaan. Captain Marvel: The Stan Lee Cameo in Brie Larson's Superhero Film Is Very SPECIAL for This Meta Reason!
At the end of each episode of Shaktimaan, there was a special segment called 'choti magar moti baatein'. The segment featured Shaktimaan teaching kids important lessons in moral science trying to make them more civilised. And lord knows, we need this segment in today's time more than ever. The segment would always end with the guilty at fault kids saying, "Sorry Shaktimaan". Shazam: Spoiler-Free First Reactions to Zachary Levi's Superhero Movie That Say It's Amazeballs.
And this is the exact segment that seems to be have been stretched into long webisodes. The series has been titled to nostalgia-inducing 'Sorry Shaktimaan'.
Check out Mukesh Khanna making the announcement about Sorry Shaktimaan as Gangadhar
With Gangadhar re-appearing on screen, chances are very high that Shaktimaan is just around the corner as well. It is about time we gave the Marvel and DC superheroes a rest and gave our homegrown ones a chance. Also notice, that in the video Mukesh does say that Shaktimaan will be returning to the screens. Maybe not soon. But he will. We are going to wait!