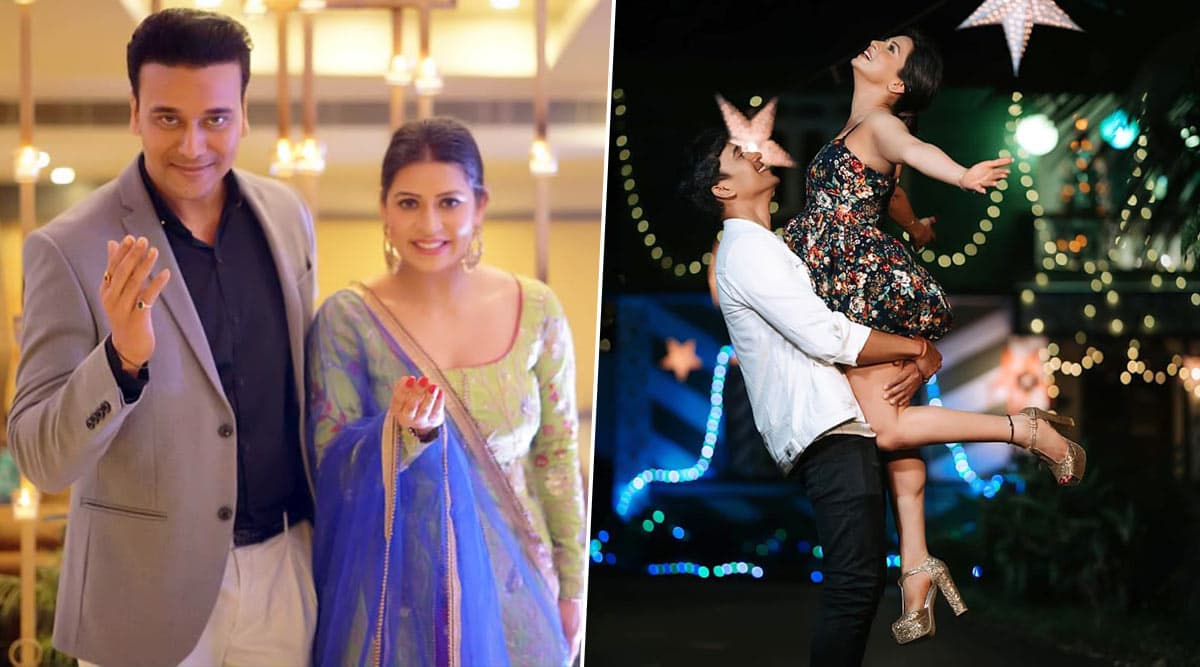 Its real-life Mohabbatein for actor Anurag Sharma, who played one of the antagonists in the Star Plus show starring Karan Patel and Divyanka Tripathi. Yeh Hai Mohabbatein shut shop in December 2019 after airing for 6 years. And now, with time on his hand, actor Anurag Sharma is all set to tie the knot this month on January 31, 2020, with his long term girlfriend and actress Nandini Singh (Dhhai Kilo Prem). A report in Bombay Times read that the wedding will be held in Delhi which is Nandini's hometown and Anurag's baraat will come from Prayagraj, Allahabad, from where Anurag hails. The Sharmas will also host their daughter-in-law in a lavish reception in Allahabad after the wedding festivities. Yeh Hai Mohabbatein Actor Karan Patel and Wife Ankita Bhargava Welcome Their Baby Girl!.
Anurag and Nandini made the announcement on their respective social media profiles with pictures of their wedding card and also some pretty pre-wedding shots. Check out some of the snaps below.
One From Nandini's 'Sagan' Ceremony:
View this post on Instagram
Take A Look At Their Wedding Card:
Anurag and Nandini's Pre-Wedding Shoot Teaser:
Anurag and Nandini's Pre Wedding Shoot:
Confirming the date to the daily, Anurag revealed, "Nandini and I have been living together for four years, after I proposed to her in February 2016. A few months ago, we felt that it was the right time to tie the knot and decided on the date. I think it's a good idea to have a live-in relationship before getting married because that helps two people to know each other better." Yeh Hai Mohabbatein Actor Amit Tandon Cancels Divorce Proceedings With Wife Ruby Post Reconciliation.
All praises for his soon-to-be wife, Anurag gushed, "I am a quiet person. She is vivacious and completely opposite to me. I guess that's what attracted me to her. We lived in the same area and used to bump into each other, and one day, I asked if she would come along with me to Siddhivinayak temple. So, that's how it all began." Congratulations Anurag and Nandini!