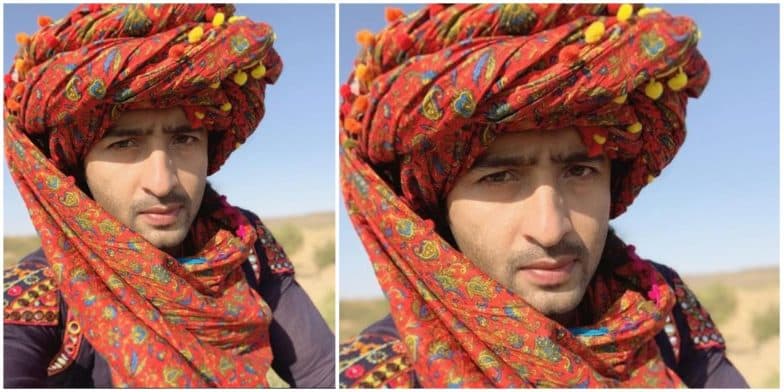 Today's episode of Yeh Rishtey Hain Pyaar Ke starts with Mishti (Rhea Sharma) telling Ketki that it is an important decision and she should decide it properly, on the other side Ketki's family members are listening and seeing them as the video call is going on, they also agree with what Mishti is saying. Mishti says that now that the groom side have come to her house what will her family do either they will tell the boy that the girl is not ready for the marriage or they have to say that the girl has run away from the house. Mishti says that if her family members are listening they would decide option one, there Ketki's mom also says that she agrees with option one, Meenakshi take the phone but the phone disconnects, suddenly the grooms' mother comes and asks what is going on and what they are talking about. Meenakshi says that she was talking with the kids as for why are they so late but actually their car has got some problem so she is going to pick them up.
Their Mishti tells that she had called Ketki's family, she gets tensed as Meenakshi might come to take her. Meenakshi comes there and searches for Ketki. Even Kunal and Abir (Shaheer Sheikh) are there and searching for Ketki. Mishti and Kuhu are going to perform. Meenakshi gets a call from Ketki but before she could call the phone disconnects. Abir also shows Ketki's photo to everyone and ask about her. Ketki is tensed as what will her family do now. Abir comes to know that Ketki is in room number 10 and goes there and sees Misti narrating her story and how she feels lonely without her family and tells Ketki that she is lucky to have a family who cares for her.
Meanwhile, Abir sees Mishti crying and tells she should cry if she feels better and that it is normal to cry and offers his handkerchief to her. Abir says that we should be strong to face the world and tells her to take care and goes from there. Mishti flashbacks about her parents and gets emotional and sings a song and perform alone ( jetey hai chal jetey hai chal track is played in the background). Kuhu gets irritated as Mishti performed alone so that she will get all the praises.
Meenakshi comes on the stage and calls Ketki from the mike and ask where is she, Kunal and Abir also see her. Seeing Meenakshi calling for her, Ketki comes in front and hugs her. Mishti also feels happy seeing them together and says that she is lucky as her family has come to take her home. Mishti gets emotional and runs from there, Kuhu follows her and ask her why she always wants to defeat her and hurt her. Mishti says that she did not do this purposely, Kuhu says that she always stole from her life. Kuhu sees Mishti's father and ask her if she will go with him. In the precap, Meenakshi takes Ketki home with her.