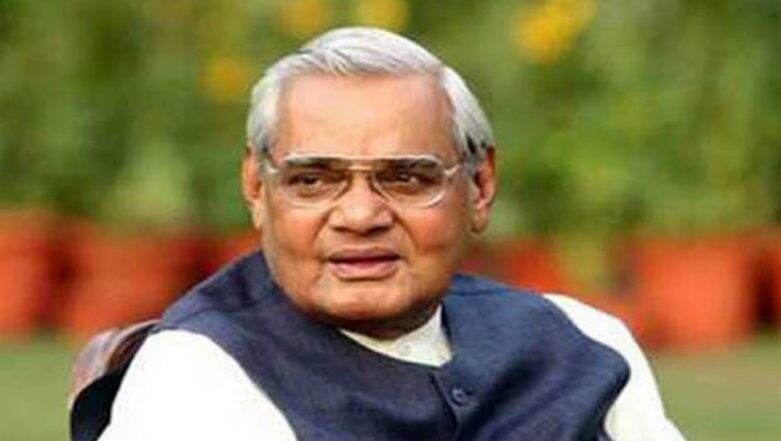 New Delhi, Aug 16: Former Prime Minister Atal Bihari Vajpayee is battling for his life at the All India Institute of Medical Sciences (AIIMS), with followers, celebrities and politicians across the partyline praying for his speedy recovery. Soon after the AIIMS announced that the BJP veteran's condition has worsened, netizens jumped upon on conclusion that he might have died. Terms such 'Atal Bihari Vajpayee Death News'  and 'Atal Bihari Vajpayee Death Date' are being searched on Google.
A special 'hawan' was performed in Gowalior, the birthplace of Atal Bihari Vajpayee, for speedy reocvery of the ailing former prime minister. On Wednesday, the AIIMS said Atal Bihari Vajpayee's condition worsened over the last 24 hours and remained on life support system. "Atal Bihari Vajpayee has been admitted for the last nine weeks at AIIMS. Unfortunately, his condition has worsened over the last 24 hours. His condition is critical and he is on life support system," said a statement from AIIMS.
Gwalior: Students of Government Ayurvedic College pray for health of former prime minister Atal Bihari Vajpayee who is admitted at AIIMS and is in critical condition. #MadhyaPradesh pic.twitter.com/TImYv5QFLe

— ANI (@ANI) August 16, 2018
Prime Minister Narendra Modi visited AIIMS to enquire about the health condition of Vajpayee. Earlier today, Vice President M Venkaiah Naidu and BJP chief Amit Shah also visited the AIIMS where Vajpayee is admitted. The former prime minister is undergoing treatment at AIIMS since June 11. He was admitted to the hospital for what doctors described as a routine check-up.
The 1924-born leader is under the supervision of Dr Randeep Guleria, a pulmonologist and currently the Director of AIIMS. Guleria has served as personal physician to Vajpayee for over three decades.