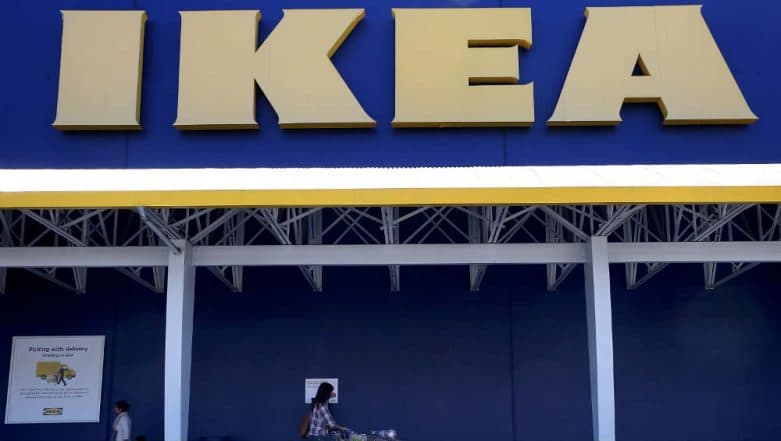 Hyderabad, August 8: Indian furniture market is all set to become interesting with the entry of Swedish furniture giant Ikea. It will open its first store in Hyderabad on August 9, the first of 25 it plans to open in India by 2025.  According to an Economic Times report, the 13- acre complex, and the showroom will display some 7,500 products, out of which 1,000 products would be sold for less than Rs 200 a piece.
Ikea was earlier supposed to open the store in July, but the reason why it got postponed was because the company needed more time to fulfill quality commitments. According to a previous statement, IKEA Retail India CEO Peter Betzel said, "IKEA Retail India decided to move the date as it needs some more time to live up to its expected quality commitments towards customers and co-workers." What Will Be the IKEA Furniture Cost in India? To Open First Store in Hyderabad
The Hyderabad store has come up with an investment of Rs 1,000 crore. This would provide 1,000 direct and 1,500 indirect jobs at the store, and 50 per cent of the employees would be women. The store will have a menu comprising of- samosas, biryani, hotdogs, veggie balls. The second India store is expected to be in Mumbai, and it is sometime in mid-2019, however, the company is in no hurry. Reportedly, Ikea also plans to make big in the digital space to compete with players like Pepper Fry and Urban Ladder.