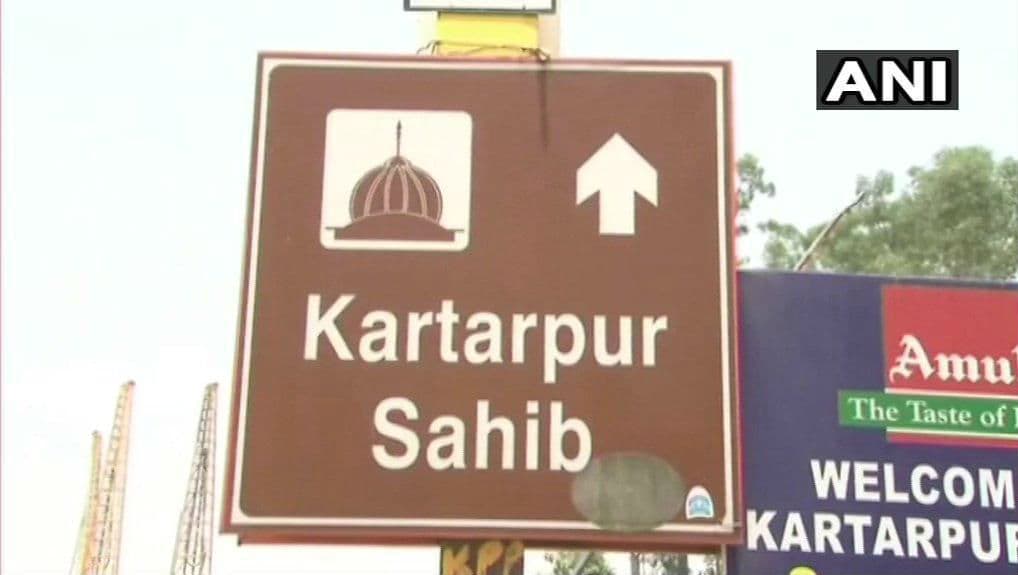 New Delhi, November 9: History will be scripted today as India and Pakistan - despite the bitterness which have plagued the ties following Article 370 repeal in Kashmir - have decided to open the Kartarpur corridor. The first Indian delegation will be using the route to arrive for the inaugural jatha. To use the Kartarpur corridor, pilgrims will have to arrive at Dera Baba Nanak, the town located in Punjab's Gurdaspur district. Here's how to reach the location.
Kartarpur Sahib is around six kilometres from the Indian town of Dera Baba Nanak. Though the Dera Baba Nanak has a railway station, Gurdaspur and Amritsar are major stations, which are close to the border town where inter-state trains halt. From Gurdaspur, Dera Baba Nanak is around 40 km, and from Amritsar, it is 45 km. Kartarpur Corridor and Gurdwara Darbar Sahib Kartarpur in Pakistan: All You Need to Know About the Venue.
Amritsar, however, is the more recommendable as it has better road connectivity to Dera Baba Nanak as compared to Gurdaspur. Pilgrims coming from Delhi are advised to take a bus from Amritsar to visit the corridor, while people from Jammu and Kashmir and Himachal Pradesh can take a route through Gurdaspur to reach the corridor.
The nearest airport to Dera Baba Nanak is Sri Guru Ram Das Airport, Amritsar. Pilgrims travelling from abroad or from other Indian states can take a flight to Amritsar, and take a cab or a bus to visit the corridor. The distance between Kartarpur Sahib and Indian Border is roughly four kilometres.
To visit Kartarpur, the devotees need to apply 10 days prior to their planned visit. The online registration has begun on the official portal - prakashpurb550.mha.gov.in/kpr/. After the online form is submitted, the applicants need to pay a fee of USD 20 -- which has been charged by Pakistan. The pilgrims only need to carry their valid ID cards. Carrying passport is not mandatory, the Pakistan Foreign Office clarified on November 8 -- a day before the inauguration.