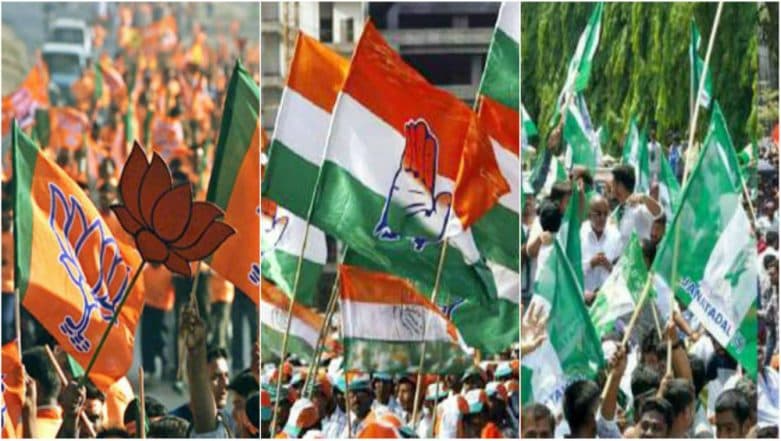 Bengaluru, May 12:  Voting in the Karnataka assembly elections officially ended at 6 p.m. on Saturday, though there were still long queues at polling booths with the overall turn out recorded at 64 per cent so far.
Officials said that all those waiting would be allowed to vote.  The 11-hour balloting which began at 7 a.m. witnessed few glitches across the state with few Electronic Voting Machines (EVMs) malfunctioning in certain constituencies, missing names in the voter lists etc.
Polling was held across 58,008 polling stations across the state, where the electorate numbers 5.06 crore.
"Overall percentage of voting till 5 p.m. was 64 and in Bengaluru, it was 48," said Additional Chief Electoral Officer B.R. Mamatha.
Polling was held across 222 of the state's 224 constituencies. Polling in Bengaluru's Raja Rajeshwari Nagar segment has been postponed to May 28 following the voter ID cards case and countermanded in the city's Jayanagar seat following the death of BJP contestant B.N. Vijaya Kumar.