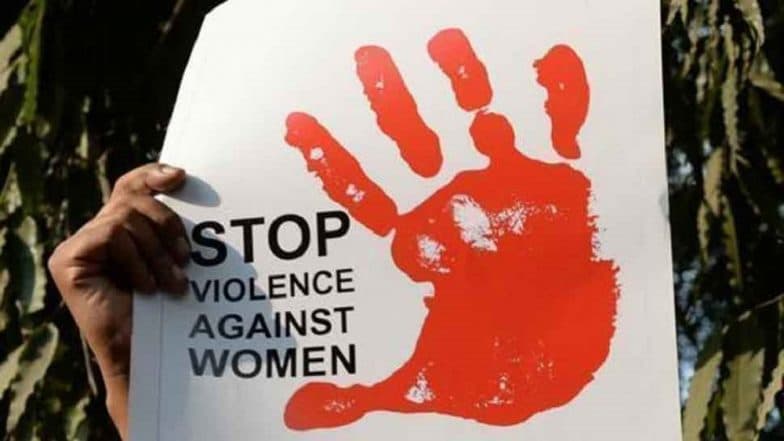 Noida, October 10: In a shocking incident, a delivery agent employed with an online company has been accused of molesting and attempting to rape a 43-year-old woman by allegedly hypnotising her. The incident took place on Monday in Uttar Pradesh's Noida. After the incident, the accused has been absconding. The agent was employed with Amazon. Man Held for Trying to Rape Woman on Dharna.
According to a report published in The Times of India, the 30-year-old agent arrived at the victim's flat to pick up items that were to be returned and allegedly attempted to rape her after a scuffle broke out between them. The woman in her complaint said that the accused wrote his name as Bhupendra Pal in the entry register.
Pal came around 11 am to pick up a return of five boxes. However, the agent argued that he was only asked to take back four boxes. After the argument, the woman called the customer care. She was then told that the company would send another delivery boy to collect the boxes on October 9. The victim alleged that the delivery agent hypnotised her, after which she had a blackout. She then fell unconscious and was allegedly molested. Woman Advocate Alleges Rape-attempt at Southeast Delhi Park.
In her complaint, she also told police that when she regained conscious, she saw the man was standing in front of her with his pants down.  The woman then rushed to the washroom and picked up a wiper and thrashed the accused. "Safety is of utmost importance to us and these allegations are troubling. We are taking immediate action with our delivery service provider," reported CNN News18 quoting Amazon spokesperson as saying. Police have registered an FIR against Bhupendra under Indian Penal Code sections 376 (rape) and 511.