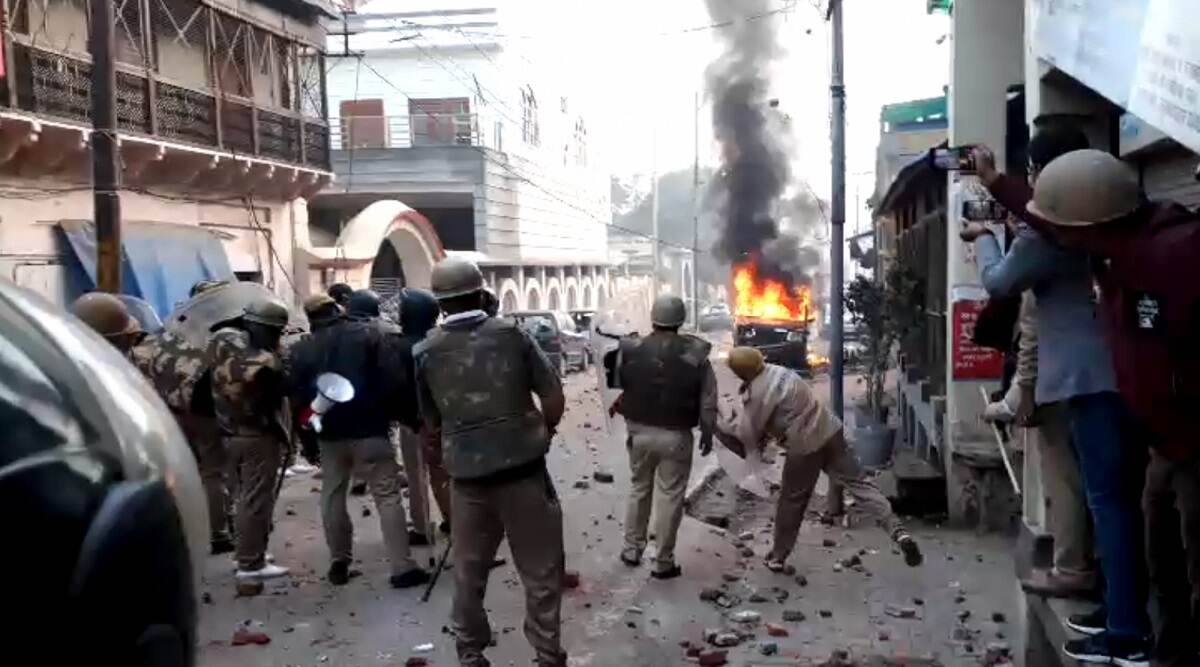 New Delhi/Lucknow, January 10: The latest Union Home Ministry dossier states that Popular Front of India (PFI) received foreign funding from UAE, Saudi Arabia, Bahrain, Kuwait, Qatar and Oman. The new revelations are arriving days after 25 PFI functionaries and activists were arrested by Uttar Pradesh Police for their alleged role in violent anti-Citizenship Amendment Act protests. PFI has quashed the allegations.
According to a report, published in the Hindustan Times, the Union Home Ministry had found significant inputs that PFI get foreign funding. The Union Ministry is currently looking into the details of the funding that the PFI received from Kerala and the organisation which allegedly radicalises Muslims. These organisations are believed to work towards the ultra-conservative Salafi strain of Islam. UP Govt Ups Ante Against PFI, Arrest 25 Linked to 'Fundamentalist Group' Amid Anti-CAA Stir.
Earlier on January 1, the Uttar Pradesh Police arrested 25 PFI activists for their alleged role in the anti-CAA protests, due to which 19 people lost their lives. These violent protests erupted in Meerut, Shamli, Muzzafarnagar and Lucknow on December 19, days after the CAA was passed by the Rajya Sabha and got its assent President Ram Nath Kovind.
However, PFI has denied the allegations. The spokesperson of PFI's Kerala unit CA Raoof said, as quoted by the daily, "In PFI, there is no Salafi or Sufi Islam, there's only Islam. It is the RSS (Rashtriya Swayamsevak Sangh) that is trying to create divisions among Muslims." Similar opinion was shared by member of PFI's political group — the Social Democratic Party of India (SDPI), who opined that they are being scapegoat.
In the meanwhile, the MHA dossier adds that PFI leaders maintain offices at Muraba — behind Lulu hypermarket in Al Ain in Dubai. The dossier also adds that PFI members operate through the Rehab Foundation, the Indian Social Forum, and Indian Fraternity Forum, which are front organisations in UAE. It also alleges that these organisations are active in spreading Islamic fundamentalism and send finds to India.
Union Law Minister Ravi Shankar Prasad had earlier said that PFI might have played a major role in the violence surrounding some protests. He also stated that the Union Home Ministry would soon decide the course of action, based on the evidences it has gathered. Ban Popular Front of India, Uttar Pradesh DGP Writes to MHA After Violent Anti-CAA Stir.
It is to be known that following the violence in Uttar Pradesh on December 19, 2019, Uttar Pradesh Police have written to the Union Home Ministry to ban PFI and take stringent action against them. State CM Yogi Adityanath had even stated that violent protesters will have to pay for the damages.