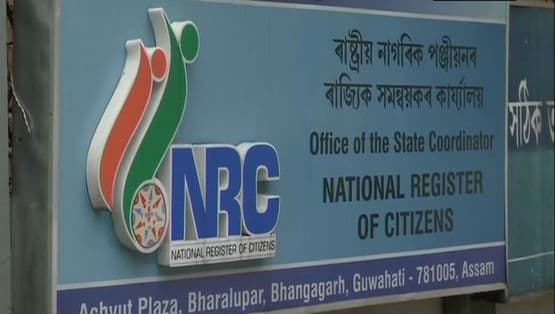 Guwahati, September 7: A prominent scientist of the Indian Space Research Organisation (ISRO), who also served as the advisor for the ambitious Chandrayaan 2 mission, Jitendra Nath Goswami, had not applied for inclusion in the National Register of Citizens (NRC) in Assam. Goswami and his family member's names were missing in the final list published by the NRC coordinator on August 31.
Goswami's brother Hitendra Nath Goswami, who is the Speaker in Assam Legislative Assembly, told reporters on Friday that his brother had not applied for inclusion throughout the process as he is no longer based in the state. Though both the brothers jointly own land in Jorhat, the ISRO scientist and his family has been living in Ahmedabad for the last 20 years.
Being a permanent resident of Gujarat, with voting rights of the state accorded to him, Goswami has chosen not to apply for inclusion in the Assam NRC list, his brother claimed.
Notably, Goswami also played a crucial role in India's Mangalyaan mission in 2014, when ISRO became the first space research agency to reach the Mars in a single attempt.
For the Chandrayaan 2 mission, he served as an advisor. In a tragic turn of events, ISRO lost contact with the lander 'Vikram' while it was barely 2.1 km away from the moon's surface. Despite the shortfall, the Indian space agency has drew applause from all quarters. Prime Minister Narendra Modi, while addressing the ISRO scientists earlier in the day, said the entire nation is indebted to the efforts taken by the scientists involved.