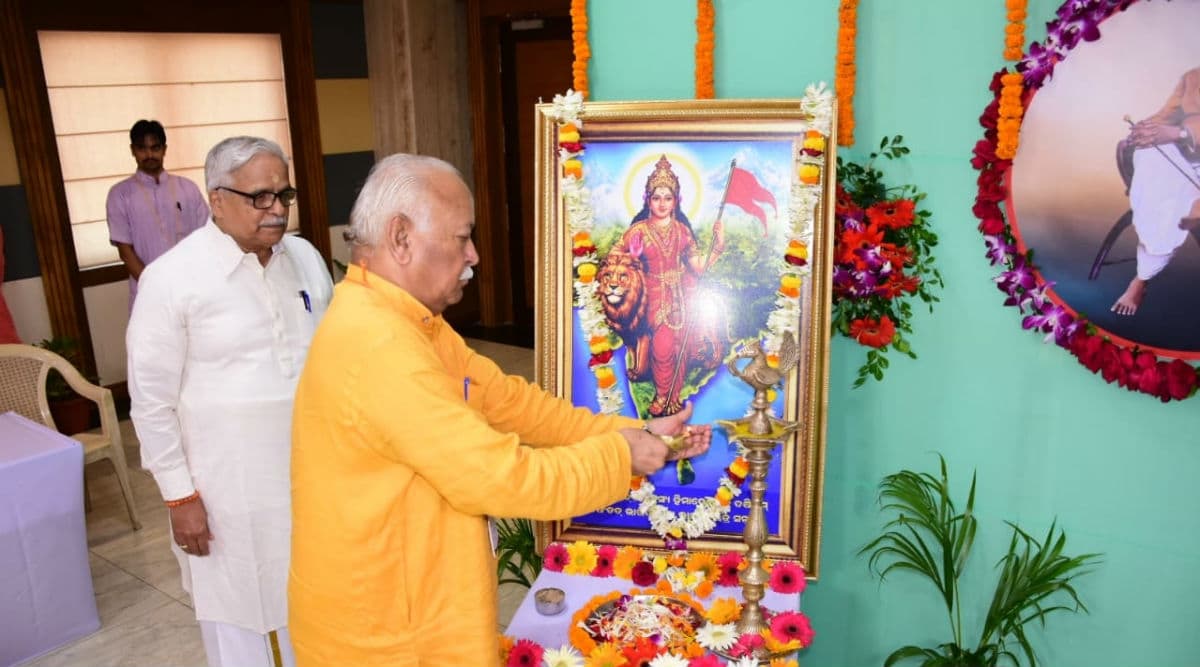 New Delhi, November 10: One of the most popular slogans of Ram temple movement has been "Ayodhya toh bas jhanki hai, Kashi Mathura baaki hai" (Ayodhya is a preview, Kashi and Mathura are next in line). However, after the Supreme Court allotted the disputed land in Ayodhya to Hindus, Rashtriya Swayamsewak Sangh (RSS), Vishwa Hindu Parishad (VHP) and Bharatiya Janata Party (BJP) have decided not to get involved in any call for temples in place of mosques at Varanasi and Mathura for now. Ayodhya Verdict Quotes: From PM Narendra Modi to Amit Shah and Other Key Leaders, Who Said What on the Supreme Court Judgment.
Asked whether the RSS would reiterate its claims on mosques in Mathura and Kashi, Sarsanghchalak Mohan Bhagwat said: "Sangh is not associated with any movement, it is associated with human development. Because of a historical backdrop, the Sangh got associated with this movement as an organisation. It is an exception. Now we will again be associated with human development and this movement will not remain of concern to us." The "liberation" of temples in Kashi and Mathura where mosques exist alongside temples had been on agenda of the RSS. Highlights of the Supreme Court Judgement in the Ayodhya Case.
In Varanasi, Vishwanath temple shares a boundary wall with the Gyanvapi mosque. Mathura's Shahi Idgah is located next to the Krishna Janmabhoomi temple complex. The VHP, which spearheaded the Ram temple movement, also indicated that it would not take up the Kashi and Mathura issues, at least for now. "Our entire focus now is on the construction of a grand Ram temple. We are not looking at any other agenda," VHP international working president Alok Kumar told reporters. Ayodhya Verdict: Full Text of Supreme Court Judgment.
The BJP leadership also believes that the public is not in ready of Ram temple-like mobilisation for Kashi and Mathura yet. "Public seems to have moved on," a senior BJP functionary was quoted by The Indian Express as saying. The Supreme Court on Saturday directed the Centre to form within three months a trust which will build a Ram temple at the disputed site in Ayodhya.
Ruling that there is clear evidence that the Hindus believed Ram was born at the disputed site, the five-judge bench, headed by Chief Justice Ranjan Gogoi, said the Sunni Waqf Board, which was a party to the 7-decade-old title suit, should be given an alternate five-acre land at some "prominent" site for construction of a mosque.