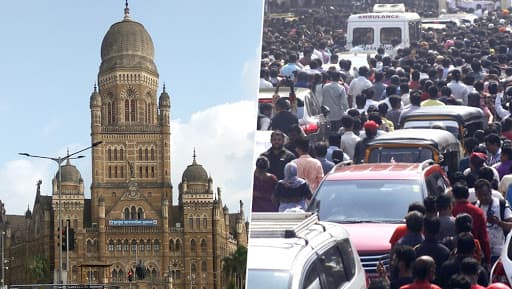 Mumbai, June 20: Struggling from the traffic snarls and finding it tough to pass the emergency vehicles on busy streets, Brihanmumbai Municipal Corporation (BMC) is all set to impose penalty from Rs 1,000 to Rs 10,000 on cars owners, parking their vehicles in no parking zones. This new decision has been announced to give relief to motorists and emergency vehicles.
According to a report, published in TOI, the new decision will come into effect from June 7 and BMC will tow away vehicles of repeat offenders. The order has been passed by Civic commissioner Praveen Pardeshi. Mumbai Rains: BEST to Offer Free Rides at Select Locations as BMC Bans Private Vehicle Parking Within 5-km of Shut Bridges
It is to be known that earlier the municipal corporation chief was firm on a Rs 10,000 penalty imposition, but with a public outcry in mind, he decided to grade it form Rs 1,000 to Rs 10,000. The BMC officials have informed that the fine would be imposed in the form of e-challans and would depend on the size of the vehicle. Also, the location of the area where the vehicle is parked would also be kept in mind while fining the owner.
To impose this new rule, ward officials have been asked to appoint contractors in their respective areas. The contractors have also been asked to have a former military person in their staff compulsorily to enforce the penalty rule. On the contrary, activists have slammed the civic body' move and asked them to create more parking spaces in the city.