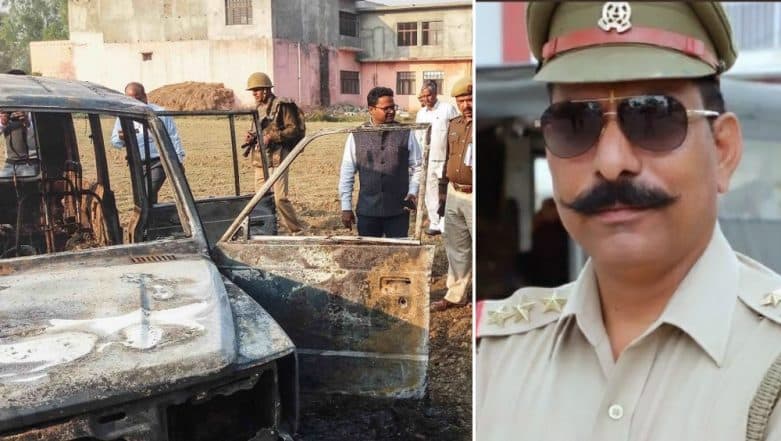 Lucknow, January 27: Months after rioters murdered Senior Inspector Subodh Kumar Singh in Siyana village of Bulandshahr, Uttar Pradesh Police's Special Investigating Team have finally retrieved his mobile on Sunday. The probing agency retrieved the mobile from prime accused Prashant Natt's house and informed that they also have found five other mobile phones.
The latest development will be an addition to the ongoing inquiry in the mob violence on alleged cow slaughter, in which miscreants killed SHO Subodh Kumar. Bulandshahr Mob Violence: NSA Slapped Against 3 Men Arrested For Alleged Cow Slaughter.
Informing more City SP Atul Srivastav said, as reported by ANI, "Info was received through sources about the location of the mobile phone of the deceased policeman Subodh Kumar. We've recovered the phone after search operation at the location. Probe underway. Search for the pistol still underway."
Earlier, the Uttar Pradesh police had slapped the stringent provisions of the National Security Act (NSA) against three men – Azhar Khan, Nadeem Khan and Mehboob Ali of Syana – arrested for alleged cow slaughter in Bulandshahr district in December, 2018. The whole incident of mob violence was based on the recovery of cow carcasses in Siyana town of the district, which claimed the lives of a policeman Kumar and a local youth.
According to the probing team, all the arrested people have confessed to the crime, but as of yet, the claims can't be confirmed. Among the other accused of Bulandshahr, violence and killing of inspector Subodh Kumar Singh include Bajrang Dal leader Yogesh Raj, who after evading arrest for a month surrendered on January 3. Bulandshahr Violence Key Accused Yogesh Raj Features in Bajrang Dal, VHP Posters Greeting UP Residents Ahead of Republic Day.
To pay respect to the service of Singh's service, the state police gave Rs 70 lakh to the kin. This amount is apart from the RS 50 lakh ex-gratia given by the Uttar Pradesh government.