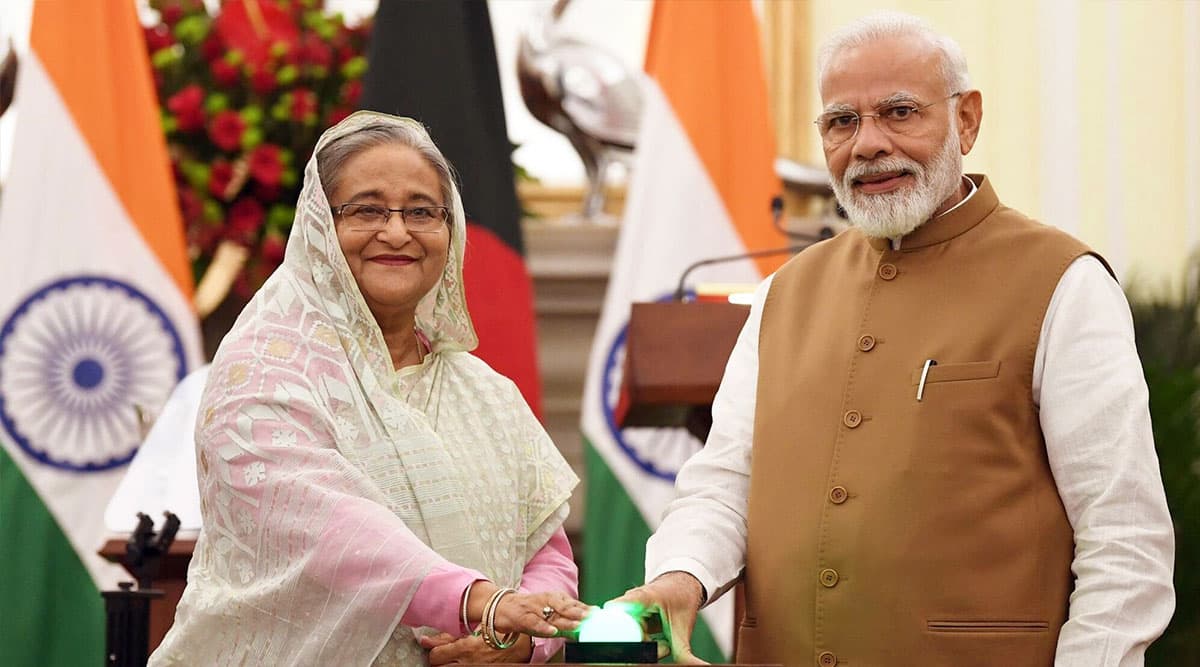 Dhaka, January 19: Bangladesh Prime Minister Sheikh Hasina on Saturday called the Citizenship Amendment Act (CAA) and the National Register of Citizenship (NRC) as "internal matters" of India. At the same time, she said that the "it was not necessary". She added that she did not understand the purpose bringing this law. CAB Passed in Rajya Sabha: Sonia Gandhi Calls Passage of Citizenship Amendment Bill 'Victory of Bigoted Forces'.
Hasina told Gulf News, "We don't understand why (the Indian government) did it. It was not necessary." She also said that there was no reverse migration from India. The Bangladesh PM, in the interview with media house stated that the relations of her country with India is currently at its best as there is cooperation in a "wide spectrum of areas". Citizenship Amendment Bill 2019 Passed in Rajya Sabha, 125 MPs Support Law to Naturalise Non-Muslim Refugees, 105 Vote Against CAB.
Bangladesh, where 10.7percent of the 161 million population is Hindu and 0.6 percent Buddhist, has denied any migration to India because of religious persecution, the paper said. Earlier, Bangladesh Foreign Minister A K Abdul Momen also termed the laws as India's internal issue. However, he also voiced concern that any "uncertainty" in the country is likely to affect its neighbours.
The Citizenship Amendment Bill was passed in Parliament in December last year. After the passage of the bill, widespread across the nation. The act came into effect from January 10. The Act grants Indian citizenship to those refugees from Hindu, Christian, Sikh, Buddhist and Parsi communities fleeing religious persecution from neighbouring Islamic countries who entered India on or before 31, 2014.