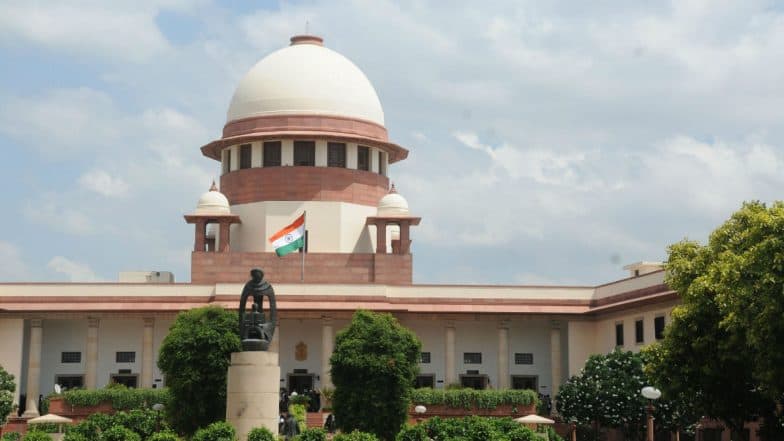 New Delhi, October 12: In a landmark observation, the Supreme Court said that a child must get his father's love too. The apex court made the remark while hearing a case of custody involving an estranged couple. "A child has the right to the affection of both his parents," a bench headed by Justice Deepak Gupta remarked on Friday. It also modified an order of the Allahabad High Court over visitation by the father. Inter-Religious And Inter-Caste Marriages Will Promote Socialism, Says Supreme Court.
The Allahabad High Court had denied the custody of the five-year-old child to the father. It also held that the father could his child only twice in a month. "At such tender age, it is always in the interest of the child that he may remain in the custody of the mother," the High Court had said. The father appealed against the order in the Supreme Court which agreed to the man's view that a child should not be kept away from love and affection of either of his parents. Sex Between Live-in Partners Not Rape if Man Fails to Keep Marriage Promise: Supreme Court.
The father had argued that he has a right to meet his child and said that he cannot be restricted in such a manner. "We direct the family court to ensure that visitation rights are fixed in such a manner that the child gets to know and love his father," said the Supreme Court. It further added: "A child has a right to the affection of both his parents and the family court shall ensure that visitation rights are granted in such a manner."
The top court also directed the Ghaziabad Family Court to make suitable arrangements for visitation and interim custody of the child with his father during the kid's school vacations, News18 reported.