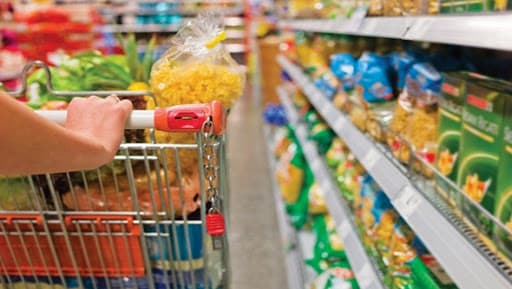 New Delhi, August 27: With Indian economy moving towards a downward direction and Union Finance Ministry mulling on schemes to get it back on track, a recent research note by State Bank of India shows that the slowdown in various sectors is mainly driven by the lack of demand in the rural heartland. The research note even points out that the crisis in the Indian economic growth may have been caused due to the structural shift of consumer choices and preferences. Also, people's shift towards herbal and Ayurveda oriented personal care products add more worry for the formally established sectors.
According to the research note, indicators point out that the behavioural pattern of consumers is changing fast from high-end branded products towards good quality products of small companies. As these companies are not listed, sale of branded products has declined over the past few years. Be it Fast-Moving Consumer Goods (FMCG) or Micro, Small and Medium Enterprises (MSME) sector, rapid change in behaviour of consumers have brought a downward bias in the Indian economy. Nirmala Sitharaman Calls Rahul Gandhi's RBI Loot Jibe 'Baseless', Indicates Revision of GST Rates
Earlier, Parle has announced that things are not going well for the company and they might let go, 8,000-10,000 people. On the other side, Britannia has seen an increase in volume. The study states that these days, customers have now become conscious while purchasing items and analyse the ingredients list.
Among the worst performers -- amid the economic slowdown in the country -- auto sector is struggling to sustain in the market. To overcome the declining trend, Union Finance Minister Nirmala Sitharaman announced significant measures, including reduced easy monthly instalments (EMIs) for housing loans, vehicle and other retail loans. Apart from this, credit support for houses, vehicles, consumption goods had also been allotted. Nirmala Sitharaman Announces Measures to Boost Indian Economy Amid Slowdown, Rolls Back Surcharge on FPIs, Removes Angel Tax on Start-Ups; Check Full List of Announcements.
Meanwhile, Reserve Bank of India announced a record payout of Rs 1.76 lakh crore to the government from its surplus and reserves. Facing flak from the opposition, Sitharaman stated, "I want to say that the Bimal Jalan committee had eminent experts in it. It was constituted by the RBI and not by the government. They've had several sittings and come out with a report, like earlier committees that looked into the excess capital. Questioning credibility of Reserve Bank, which appointed the Bimal Jalan panel, is worrying."