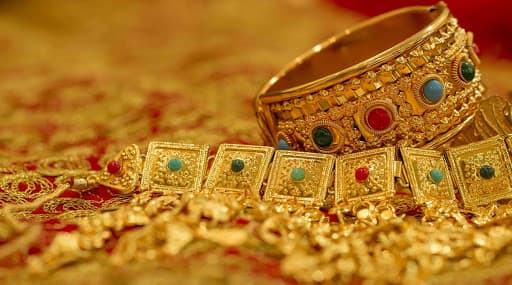 Mumbai, January 14: Gold and silver prices continued their downward slide in India. On MCX, February futures were down 0.51 percent to Rs 39,345 per 10 gram, on the back of a decline in global rates. Silver prices on MCX on the other hand, fell 0.82 percent to Rs 46,060 per kg. US Removes China from Currency Manipulator List Ahead of Trade Deal Signing.
The prices echoed global sentiments where United States dropped China's designation as a currency manipulator ahead of an interim deal between the two sides to ease their trade dispute. The Treasury Department reversed an August decision to label China a currency manipulator in its semiannual foreign exchange policy report released Monday afternoon.
Last week while the US-Iran tension was at its peak, the gold prices had touched a high of Rs 41,293. The optimism on the trade deal and the cooling of the US-Iran tension have helped the prices to come down.
More details on the important trade deal will be made public on Wednesday, just ahead of the signing ceremony. According to Good Return.com, price of 10-gram 24-carat gold on Wednesday was Rs 39,910 and the price of 22-carat 10-gram gold was Rs 38,810.