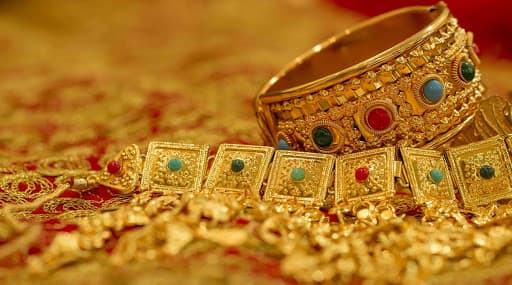 Mumbai, January 16: The gold rates in the India market remained muted on Thursday tracking global sentiments. Gold futures on MCX were up 0.06 percent to Rs 39,635 per 10 gram. The details of the US-China Phase 1 trade deal failed to soothe the concerns of the investors.
According to a Reuters report, the US and China signed the trade deal but still kept 25 percent tariffs on a $250 billion array of Chinese industrial goods and components used by US manufacturers, according to a Reuters report. Gold Rate Today: Price of Yellow Metal Rises As US Clarifies China Tariffs to Stay Till Phase 2 Deal.
Last week while the US-Iran tension was at its peak, the gold prices had touched a high of Rs 41,293. The cooling of the US-Iran tensions and speculations around the deal helped the prices to come down from their highs. On Wednesday, gold and silver broke their declining streak in India.
The United States recently dropped China's designation as a currency manipulator just ahead of the signing of the interim deal between the two sides to ease their trade dispute.