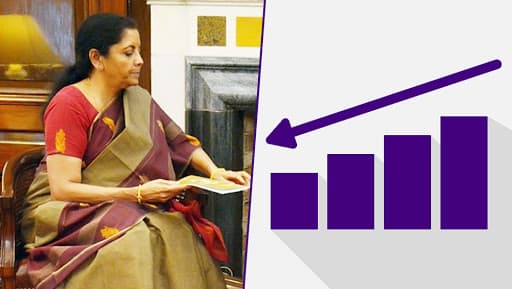 New Delhi, September 11: Amid the reports pouring in that Goods and Services Tax (GST) collections for August 2019 slipped below Rs 1 lakh crore to Rs 98,202 crore, another report arrived on Wednesday that GST Council in its next meeting might waive off the mandatory requirement to file annual returns for taxpayers below yearly turnover of Rs 2 crore. GST Collections Slip Below Rs 1 Lakh Crore in August, Second Decline in Year Amid Economic Slowdown
Informing more about the latest development, a senior government officials said, as quoted by CNBC-TV18, "GST Council in its meet on September 20 will consider the proposal to do away with the compliance of filing annual GST Returns -- GSTR9, GSTR9A and GSTR9C, for the financial year 2017-18, 2018-19 for taxpayers below the threshold of the annual turnover of Rs 2 crores."
To make the proposal work, the Narendra Modi government has already started working on the necessary changes. The official added, "GST Council nominated law committee has already started working on the changes which will be required to facilitate the proposed changes." The government had already extended the due date for filing annual return forms and annual audit forms for the financial year 2017-18, i.e. GSTR-9, GSTR-9A, and GSTR-9C respectively from August 31 to November 30, 2019. GDP Growth Slips to 5% in April-June Quarter, Down From 5.8% in Q4 of Last Financial Year
Earlier, Union Finance Minister Nirmala Sitharaman in her series of interaction, had stated that her ministry is talking with industry people and market experts to improve the economic condition of the country. She had also given relaxations to several sectors and mentioned that the Finance Ministry is working on the details to speed up the Gross Domestic Product (GDP) rate of India, which slipped to 5 percent in the first quarter.