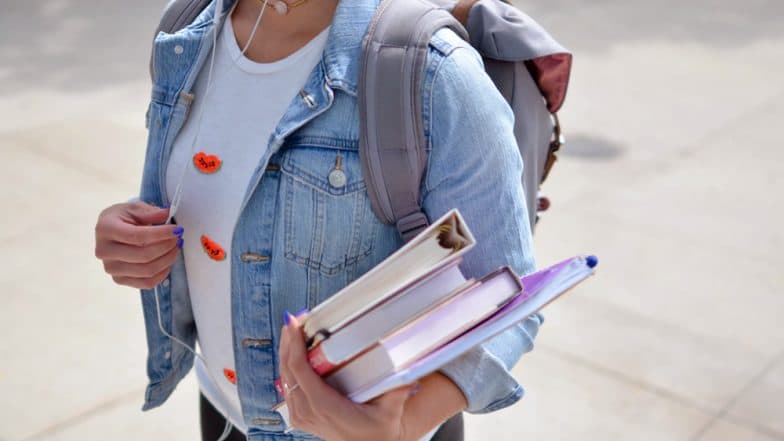 New Delhi, February 6: The Ministry of External Affairs is likely to propose online registration of students who want to study abroad and Indian nationals seeking jobs in foreign countries. The proposal would be part of the draft Emigration Bill 2019 which will be introduced in Parliament. Similar rules are already in place for Indian nationals seeking work in 18 countries. The ministry has completed the process of taking public feedback on the draft bill.
"The bill makes mandatory registration/intimation of all categories of Indian nationals proceeding for overseas employment as well as students pursuing higher studies abroad. Registration/intimation is proposed to be technology/digital platform driven so as to keep emigration a swift, efficient and hassle-free process without causing any inconvenience to our workforce and students pursuing higher studies abroad," the bill proposes. 129 Indian Students Detained After 'Pay To Stay' Visa Racket Busted in US, Indian Embassy Opens Hotline.
According to the draft, the bill wants to utilise existing resources and manpower rather than creating new structures. The bill mandates registration of recruitment and student enrolment agencies. It also includes provision for their rating. The government believes the registration would help students and Indian nationals working abroad in times of emergency, reports TOI. The bill also proposes setting up of an emigration management authority.
The bill hasn't been finalised and several changes could be made depending on public feedback. Earlier this year, the government made registration mandatory for those seeking work in 18 countries - UAE, Afghanistan, Bahrain, Indonesia, Iraq, Jordan, Kuwait, Lebanon, Libya, Malaysia, Oman, Qatar, Saudi Arabia, Sudan, South Sudan, Syria, Thailand and Yemen.