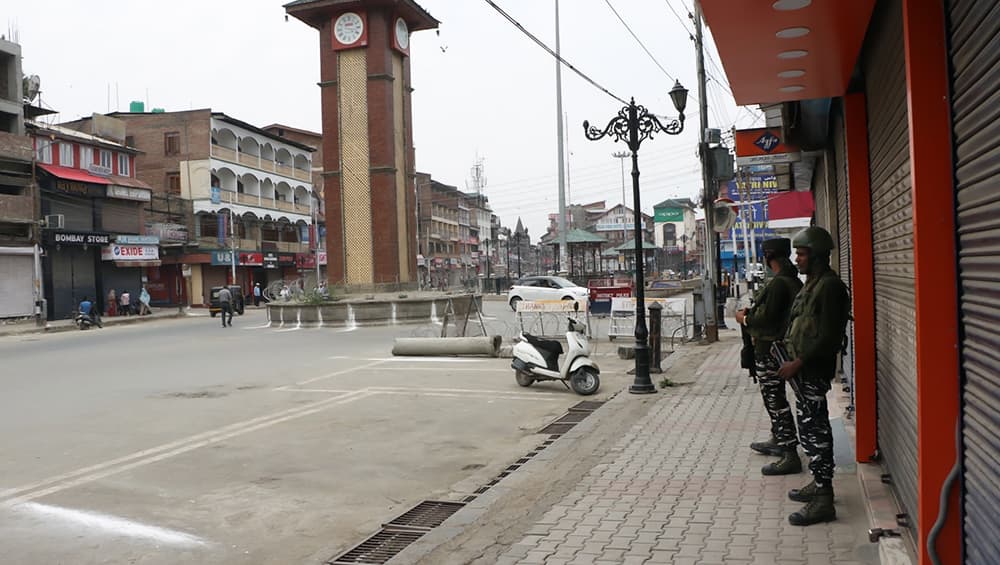 Srinagar, December 12: Months after imposing the ban on mobile internet and messages in Jammu and Kashmir, the Union government resumed the machine-generated SMS services in the state. The service has been resumed for nearly 40 lakh postpaid mobile subscribers in Kashmir, especially business community people and students, who had appealed to the administration claiming loss in business and failing to fill forms.
Confirming the news, state-owned media Doordarshan News on Thursday stated that 'mobile customers can now receive machine-generated SMS services in Jammu and Kashmir'. The system generated SMS facility include one time passwords (OTPs), which would help the students and business-persons receive messages from banks. However, they won't be able to send any messages from their mobiles. Kashmir: Unemployment on Rise After Article 370 Repeal Due to Internet Shutdown.
Here's the DDNews Tweet:
Mobile customers can now receive machine generated SMS services in #JammuAndkashmir

— Doordarshan News (@DDNewsLive) December 12, 2019
The administration has, however, restrained the prepaid customers from this service and have not resumed the internet for them as of yet. The suspension of communication for prepaid mobile subscribers remains intact in the newly carved out Union territory, post Article 370 abrogation on August 5.
Earlier the Union territory administration had said that they would resume the broadband Internet services in phases once the situation turns 'more normal'. It is to be known that the government lifted the ban in Kashmir on postpaid mobile phones after a gap of 72 days on October 14. However, the SMS facilities were stopped within a few hours after the Army claimed militants were using SMS services to mobilise people.
Among other details, the officials stated that they have resumed partial fixed-line telephony on August 17 and declared nearly 50,000 landlines operational on September 4. Meanwhile, more than 25 lakh prepaid mobile phones and Internet services, including WhatsApp, remain deactivated for now, informed the officials.