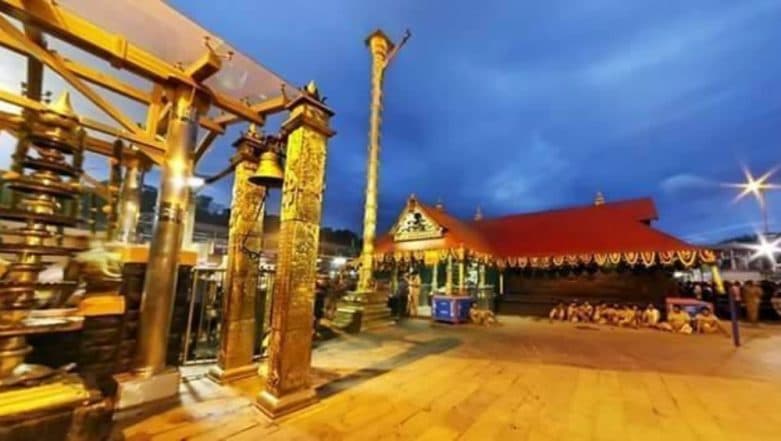 Thiruvananthapuram, January 15: Kanakadurga, one of the women who entered the Sabarimala Temple in Kerala earlier this month, was reportedly attacked by her mother-in-law as she returned home on Monday. Kanakadurga has been reportedly hospitalised after being hit on her head by her mother-in-law and is undergoing treatment. Reports say she is stable now. Kanakadurga, along with another woman Bindu, had entered the Lord Ayyappa shrine temple on January 2. Kanakadurga has filed a complained at the Perinthalmanna police station against her mother-in-law. Sabarimala Temple: Two Women of Menstruating Age Enter Sanctum Sanctorum of Hill Shrine - Watch Video.
Bindu and Kanakadurga, both in their 40s, had visited Sabarimala temple on the morning of January 2 post 3:30 am and left immediately after praying before the Ayyappa diety. Police had checked the CCTV footage at the temple grounds and confirmed that two women entered the sanctum sanatorium at 3:48 am and left at 3:50 am. Bindu and Kanakadurga Create History at Sabarimala Temple, Become First Women of Menstruating Age to Enter Ayyappa Shrine in Kerala.
Video of Bindu and Kanakadurga Entering Sabarimala
#WATCH Two women devotees Bindu and Kanakdurga entered & offered prayers at Kerala's #SabarimalaTemple at 3.45am today pic.twitter.com/hXDWcUTVXA

— ANI (@ANI) January 2, 2019
Soon after videos of the two entering the temple amid security started flashing on media channels, the head priest ordered to shut the hill shrine for 'purification' and the 'purification' rituals continued for an hour on the same day.
The entry of the two into the temple was followed by massive protests by devotees as well as political parties. The protests had turned violent even resulting in the death of a devotee due to stone pelting.
The Supreme Court had on September 28 last year struck down an age-old tradition and allowed women of all age group to visit the sanctum sanctorum of Sabarimala temple. Traditionally, girls and women in menstruating age group of 10-50 years were barred from offering prayers at the temple, the presiding deity of which is 'Naishtika Brahmachari' (perennial celibate).