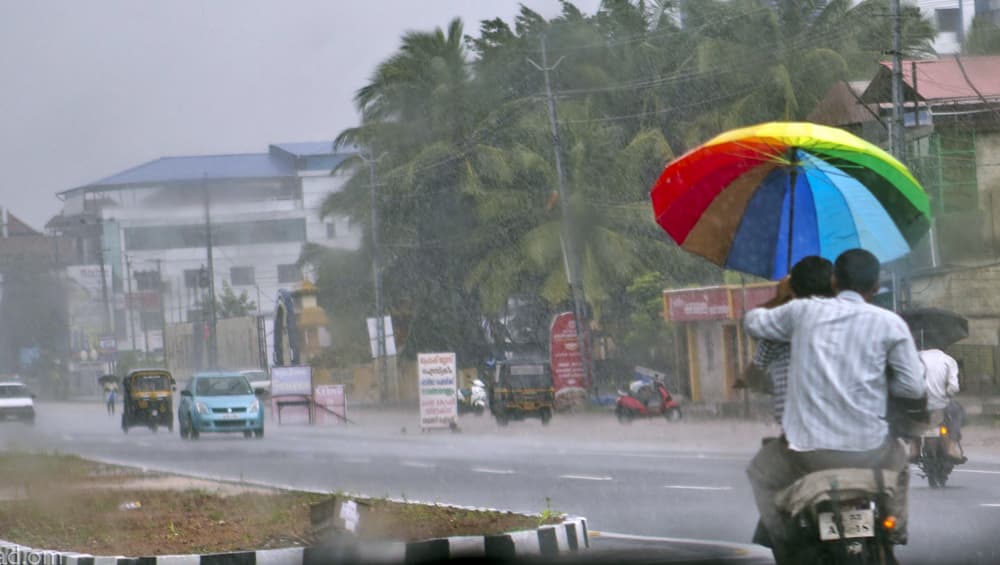 New Delhi, October 14: Heavy rainfall is set to lash the southern states of India over the next five days, the India Meteorological Department (IMD) had said. The weather agency, in its daily weather forecast predicted torrential rains in parts of Tamil Nadu, Puducherry and Karnataka on Monday as part of the withdrawal of southwest monsoon. The weather agency said thunderstorm accompanied with lightning very likely at isolated places over Telangana, Coastal Andhra Pradesh, Kerala, Karnataka, Tamil Nadu, Puducherry and Karaikal and Odisha.
"The conditions are becoming favourable for further withdrawal of southwest monsoon from most parts of East and central India, some parts of northeast India, some more parts of West India, remaining parts of north Arabian Sea and some parts of central Arabian Sea during next 24 hours", the IMD said.  Monsoon 2019: Highest September Rainfall Recorded in 2019 After 102 Years, Says IMD Report. 
For Tuesday, the IMD has predicted heavy rainfall at isolated places over Coastal Karnataka, South Interior Karnataka and Tamil Nadu, Puducherry and Karaikal. The IMD added saying that with the gradual withdrawal of Southwest Monsoon over the northern and central parts of India, conditions are becoming  favourable for the commencement of northeast monsoon around October 17, 2019.