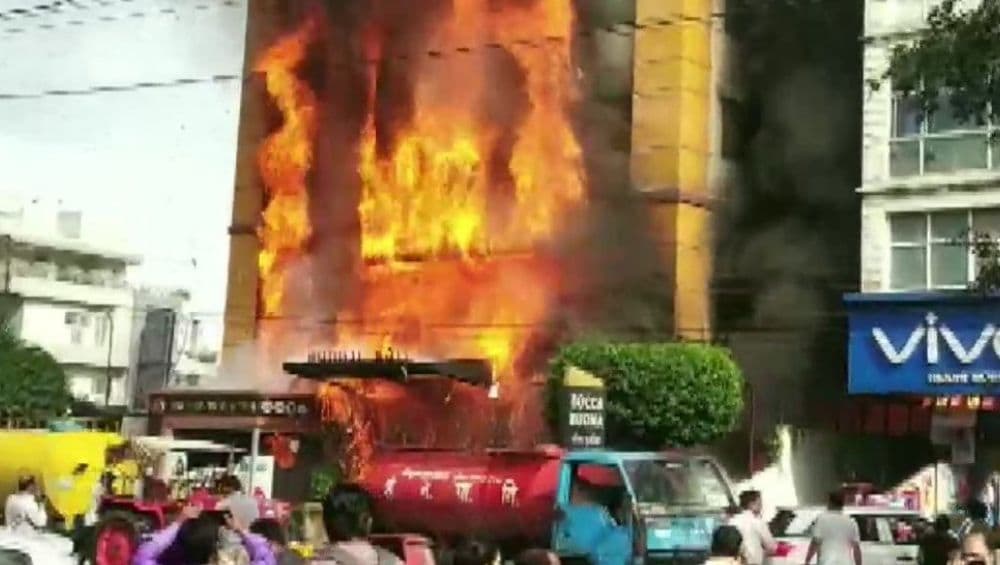 Indore, October 21: A massive fire broke out at five-storey Golden Gate Hotel in Madhya Pradesh's Indore on Monday morning. Reportedly, several people are believed to be trapped inside the building. Efforts are being made to douse the fire. The five-story hotel is located in the corporate area of Indore's Vijay Nagar.
The reason for the fire is not yet known. According to the images shared by ANI, the entire front of the hotel is on fire, with massive smoke billowing all around. Hyderabad: 1 Dead And 4 Injured After Fire Breaks Out Due to Short Circuit at Children's Hospital in LB Nagar.
Check ANI tweet:
Madhya Pradesh: Fire breaks out at a hotel in Indore. More details awaited. pic.twitter.com/gzdsJuQo9J

— ANI (@ANI) October 21, 2019
In another tragic incident that took place on Monday, one child has been dead, and four others were injured after a fire broke out due to a short circuit at a children's hospital in LB Nagar.