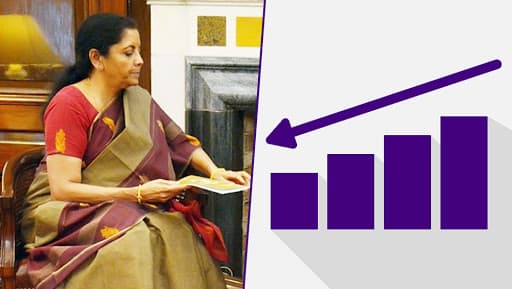 New Delhi, September 19: Days after announcing the bank mergers, Union Finance Minister Nirmala Sitharaman on Thursday announced a slew of measures to tackle the economic crisis -- post bank mergers. She mentioned that for every one existing customer who wants a loan, banks would have to bring five fresh customers for loans and fresh applicants should be preferred first. Adding on, she said that the Union Ministry is looking to ensure credit is given where needed, but transparently. GST Council Meeting Tomorrow: A Look At Current GST Rates Applicable on Products Ahead of The Meet to be Chaired by Nirmala Sitharaman on Friday.
Addressing a press conference in New Delhi, Sitharaman stated the Union Finance Ministry had asked the banks for details on the one-time settlement of loans during July-September 2019. She also mentioned that the Union government has decided to arrange for gatherings of NBFCs and retail customer in 200 districts between now and September 29.
Sitharaman added that the ministry wants the banks to recast Micro, Small and Medium Enterprises (MSME) loans instead of declaring them as non-performing assets. The Finance Minister accepted that the situation is certainly challenging in the country; however, mentioned that the Narendra Modi government is taking measure to control the economic slowdown. Sitharaman clearly stated that banks would be encouraged to include new retail customers for lending after the mergers -- announced by the government a few days back. Bank Mergers Under Modi Government: 27 PSBs Reduced to 12 in Last Two Years
Earlier in the day, the Union Finance Minister chaired a review meeting with teh Public Sector Banks (PSBs) at New Delhi. In the meeting, Sitharaman heard the concerns of the PSBs chiefs post announcement of bank mergers.