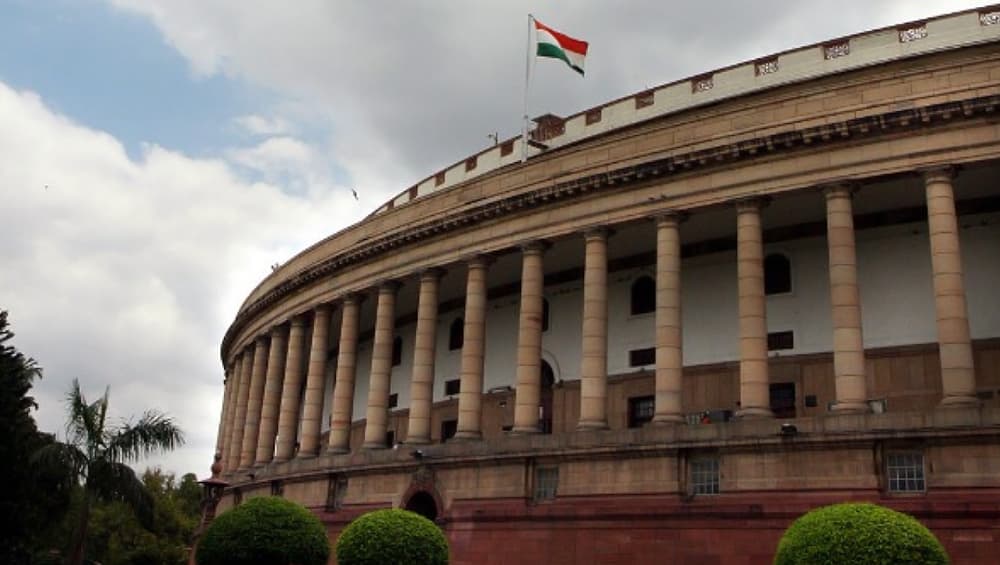 New Delhi, January 14: Parliament canteen may soon turn vegetarian as IRCTC may be asked to pack up as caterers in the complex. According to a Times of India report, the race for replacement has narrowed down to Bikanervala and Haldiram and their menu comprises of only vegetarian items.
In the absence of a Parliamentary food panel, this decision is expected to be taken by LS Speaker Om Birla. No formal decision has been taken till now, but changes look imminent as time and again it has been stressed that the quality of the food needs to improve and subsidies need to go. Parliament Canteen to Now Sell at Market Rates, MPs 'Unanimously Decide' to Forego Food Subsidy.
The new caterers will be reportedly asked to sell food on a 'no profit and no loss' business module. In addition to this, giving up subsidies will result in an annual savings of Rs 17 crore. The rates of food served in Parliament canteen were last revised in 2016.
Last month, the Lok Sabha and Rajya Sabha MPs "unanimously decided" to forego the food subsidy. The decision was reportedly taken after a suggestion made by Lower House Speaker Om Birla.
As per the subsidised rate in the Parliament, a meal was served at a price much below the market price. The cheapest item on the menu was chapati, costing Rs 2 instead of Rs 10-15 levied outside, whereas, one of the costliest dishes was Hyderabadi Chicken Biryani charged at Rs 65 per plate.