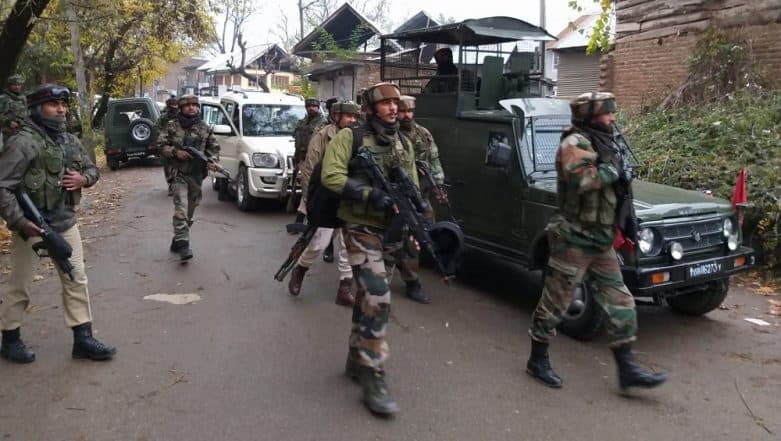 New Delhi, August 15: On the day when India celebrated its 73rd Independence Day, Amnesty International - one of the topmost global human rights advocacy group - appealed Prime Minister Narendra Modi to "end the lockdown" in Jammu & Kashmir immediately. The appeal comes amid an ongoing clampdown on communication lines in the Kashmir Valley.
"The lockdown and communications blackout has ensured the Indian government's near-total control over information coming out of the region. Access to education and healthcare also remain hindered," said the statement issued by Amnesty. Shah Faesal, IAS-Turned-Kashmir Politician, Arrested at Delhi Airport Ahead of Flight to Istanbul
Notably, the central government had imposed a curfew in J&K since August 5, on the day when the state's special status was revoked through abrogation of Article 370 in the Indian Constitution. Hours before the shock move, phone lines - both broadband and internet - were clamped down.
While restrictions on telecommunication lines were completely lifted in Jammu on August 14, they continue to remain imposed in Kashmir Valley due to security concerns, said J&K ADGP Munir Khan in a press conference on Wednesday.
Apart from the "blackout" on communication, Amnesty has also raised concerns over the whereabouts of the state's former chief ministers Omar Abdullah and Mehbooba Mufti, who were arrested on August 5.
Aakar Patel, Head of Amnesty International India, has also raised doubts over the Prime Minister's claim that the decision to revoke J&K's special status has been supported by residents of Kashmir, Jammu and Ladakh.
"If Prime Minister believes that his decisions regarding Jammu and Kashmir have the support of the people of India, then he must immediately lift the 10-day-old communications blackout in Jammu and Kashmir," Patel said.
"The government of India must realise that the ongoing complete clampdown on civil liberties in Jammu and Kashmir will only likely increase tensions, alienate the people and increase the risk of further human rights violations," he added.