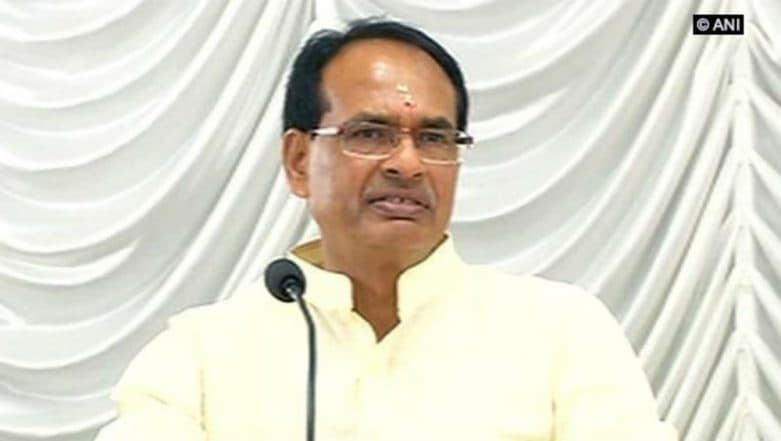 Bhubaneshwar, August 11: After Congress Working Committee (CWC) on Saturday announced Sonia Gandhi as its interim president, former Madhya Pradesh Chief Minister and Bharatiya Janata Party (BJP) leader Shivraj Singh Chouhan said that the grand old party is yet to learn from its mistakes in 2019 Lok Sabha elections. 'Jawaharlal Nehru Was a Criminal as He Imposed Article 370 in Jammu and Kashmir', Says Shivraj Singh Chouhan.
Chauhan said that it is surprising that CWC still wants Sonia and Rahul Gandhi to lead the party, the Hindustan Times reported. "The Indian National Congress leaders are dependent on a single-family but that family has already lost its charisma," Chouhan said while speaking to media at BJP's membership drive in Odisha.
The former CM also said that parties governed by dynasty, and families lost everywhere in the country, including Bihar and Uttar Pradesh in general polls. The Congress, however, said that the saffron party was in a panic as Sonia was chosen as the interim Congress chief.
On Saturday, Chauhah sparked a controversy by saying that Jawaharlal Nehru, former Prime Minister, was a 'criminal' as he imposed Article 370 in Jammu and Kashmir.
"Jawaharlal Nehru is a criminal. When Indian forces were chasing out Pakistan tribals from Kashmir, he declared a ceasefire in which 1/3rd of Kashmir was occupied by Pakistan. If there wasn't ceasefire for a few more days, the whole of Kashmir would have been ours", Chouhan was quoted by ANI.