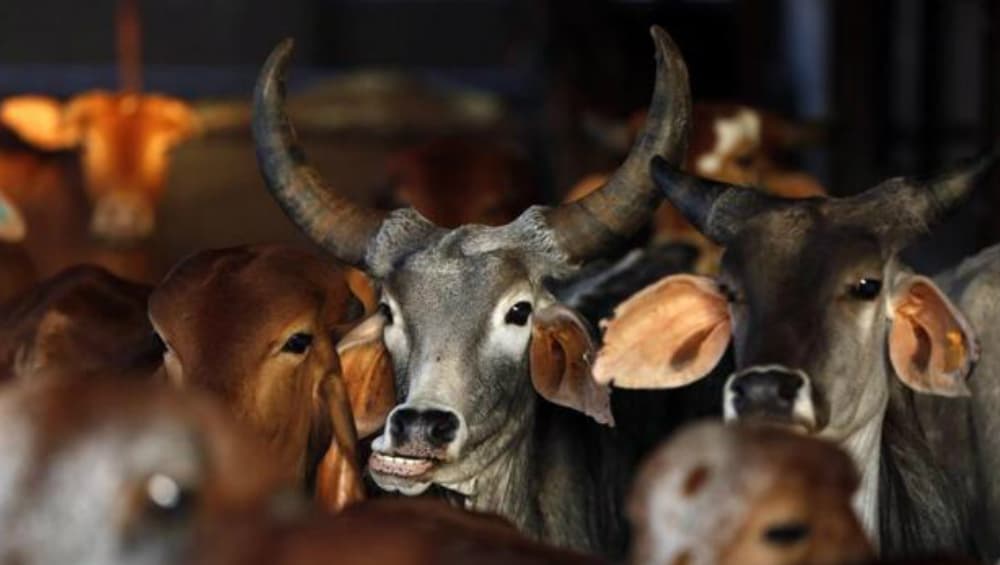 Panaji, October 20: In a startling claim, Goa's Garbage Management Minister Michael Lobo on Friday claimed that stray cattle along the coastal strip in Calangute and Candolim have turned "non-vegetarians". His remarks came as he stressed on ending the menace of stray cattle and sending leftover cows and other bovines to gaushalas. Cows Population Increased by 18% in India, Says Cattle Count Report.
The Minister claimed that several cattle taken to cow-shelters from these two beach-towns are being treated by specialist veterinarians to cure their meat fetish. Since these bovines were abandoned and did not find fodder to eat, they ended up consuming chicken scrap and fried fish leftovers.
"We have lifted 76 cattle from Calangute and taken them to the gaushala run by the Gomantak Gosevak Mahasangh in Mayem village, where they are being well looked after. We always say cattle are vegetarian. But cattle from Calangute have turned non-vegetarian and do not eat grass, gram or the special cattle feed given to them," Lobo told news agency IANS.
"The cattle from Calangute and Candolim are used to eating non-vegetarian food like leftover chicken scraps, stale fried fish from restaurants. Due to consumption of such non-vegetarian food, their system has become like that of humans. Earlier they were vegetarian, pure vegetarian. They would smell non-vegetarian food and move on, but now cattle from Calangute only eat non-vegetarian food," he added.
Both Calangute and Candolim house several eateries and restaurants as the two destinations are frequented by several domestic and international tourists per day. A huge chunk of decomposed and leftover food is thrown into the garbage -- which ended up turning as the food for the stray cattle.