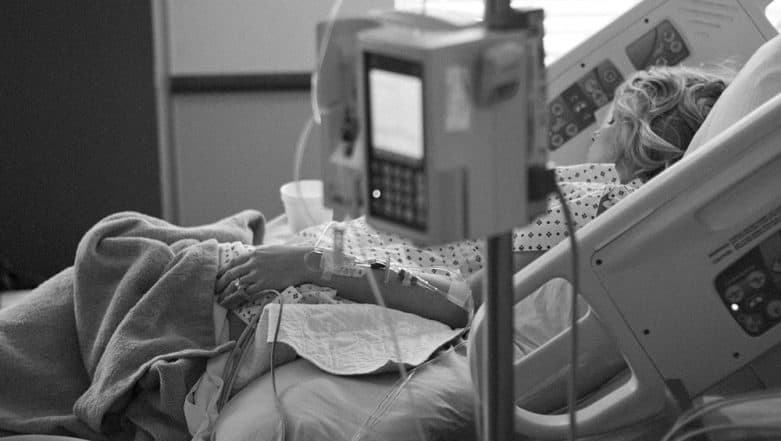 Hyderabad, July 8: In a shocking case from Telangana, a teenager who was declared brain came back to life minutes before he was set to be cremated by his family members. The incident was reported in Suryapet district of the state, where 18-year-old Gandham Kiran had a narrow escape from death.
Recalling the miraculous incident, Kiran's mother Saidamma told reporters that her son was declared brain dead by a corporate hospital in Hyderabad, and the family was asked to take him back home for cremation. 'Dead' Man Wakes Up Just Ahead of Burial in Lucknow!
Fortunately, Saidamma decided not to remove the ventilator as she wanted her offspring to breathe his last at their ancestral village.
As the family members were preparing for the funeral last Thursday, Saidamma saw tears rolling down the cheeks of his son.
Kiran was subsequently rushed to the Suryapet government hospital, where the doctors lauded the family for not removing the ventilator. A team of medical experts was called from Hyderabad for the treatment. In three days, Kiran came back to senses and began speaking in a low-tone.
Notably, the boy had fallen severely sick on June 26, which forced the family to admit him at the Suryapet hospital. He was diagnosed with Hepatitis and referred to a corporate hospital in Hyderabad on July 3 after his condition deteriorated.
Saidamma, who works as an agricultural labourer, said she has been gifted with another life with the miraculous recovery of her son. Her husband had died back in 2005 due to health woes.